The Sigma G launched last year with 18 models. The Ping Sigma 2 has ten.
By Tony Dear
---
According to research conducted by Ping, eight out of ten golfers are using putters with ill-fitting shafts. "That's a staggering statistic to us," says the company's president, John K. Solheim. "It loses you shots on the green but, with the Sigma 2, golfers will see significant improvement in consistency."
The most innovative feature on Ping's new Sigma 2 putters, and that which Solheim believes will make a better of you, is an adjustable hosel. Concealed beneath the grip, the adjustable part conforms to USGA rules and allows you to customize length from 32 to 36 inches. Insert the adjustment tool into the top of the grip and turn once to lengthen or shorten the shaft by a quarter-inch.
"It's very cool technology," says Solheim. "It allows you to experiment with various lengths and ultimately self-fit yourself."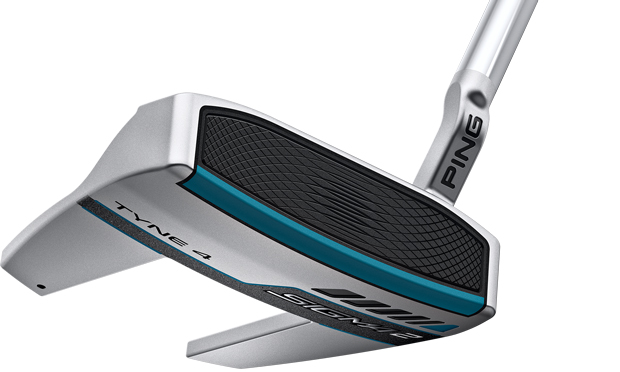 The Sigma 2 is the follow-up to the Sigma G which appeared in January 2017 and which featured an elastomer insert called Pebax, a super-lightweight elastomer designed for high performance sportswear and used by leading brands such as adidas, Asics, Under Armour, North Face, New Balance, Umbro, Salomon, and Reebok. The Sigma 2 possesses what Ping calls a 'Dual-Durometer face' and describes as a soft, responsive face made from an 'innovative dual-durometer Pebax face'. The softer front layer is designed to improve precision on short putts while a firmer back layer provides solid feedback for longer putts.
"Touch and pace are further improved with PING's patented TR face pattern," says Solheim. "It varies in depth and pitch to speed up off-center impacts for consistent ball speeds."
There are ten models to choose from: Anser x2, ZB 2, Kushin C, Arna, Fetch, Tyne, Tyne 4, Wolverine H, and Valor; and three Pistol Grip options: PP60, PP61, and PP62. $215 – $235 ping.com
---
FootJoy Pro/SL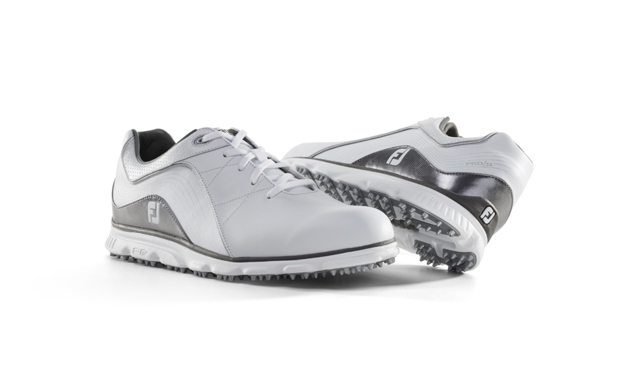 Another sequel that deserves your attention are the recent additions to FootJoy's Pro/SL line. Three new styles of the shoe worn by more top-100-ranked players (including Adam Scott, LouisOosthuizen, Ian Poulter, Kevin Na, Charley Hoffman, Peter Uihlein, Patrick Cantlay, CameronSmith and Andrew Johnston) than any other and which FootJoy says is currently the most popular shoe in pro shops around the country, launched at the start of October with three more on the way in January 2019.
The Pro/SL boasts a number of features that make it one of the most comfortable shoes on the market. It incorporates a material FootJoy calls Fine-Tuned Foam which is 10% lighter than the more conventional EVA foam used in most golf footwear. The top layer of FTF holds the foot in a soft-foam insert for extra cushioning while the lower layer is slightly firmer and designed to provide greater stability. And with 223 ground contact points (plastic nubs set in an elaborate configuration), the Pro/SL is as grippy as it is comfortable.
"Of all the shoes I've worn throughout my career, these are by far the most comfortable," says Ian Poulter. "And I get great grip in wet and dry conditions."
$175 Laced, $210 BOA. New styles – white/navy/red laced; white/silver laced, and Black/silver BOAfootjoy.com
---
​Goose Tee
Can't leave without mentioning an item I received in the mail last week and put to the test at the weekend. A social media acquaintance, Lawrence Aitchison, from New South Wales in Australia learned I have a dodgy back and sent a sample of a tee he'd designed that enables the user to get off the tee box without having to bend over at any point.
"I invented it because I could no longer tee up the ball," Aitchison says.
Just throw the Goose Tee on the ground, slide a ball up to the cup with your club, bisect the fairway with a 300-yard cannon, then put the butt end of the club in the object's large hole (or 'diaphragm' as Aitchison calls it), twist the club, and lift the tee up off the ground.
It's an elaborate way to prevent discomfort in your back or knees, but it definitely worked for me. The only problem as far as I could see was that while your average tee costs a few cents, a set of three Goose tees (three different height tees) will set you back AUS$36 – about US$25. gooseteegolf.com.au
---
Colorado AvidGolfer Magazine is the state's leading resource for golf and the lifestyle that surrounds it, publishing eight issues annually and proudly delivering daily content via coloradoavidgolfer.com.