#GetGolfFit: Work on toning and strengthening your entire body with these single-leg lunges… with a twist!
---
Class-A PGA Professional and former NFL player Jason Witczak of The Club at Pradera is here to show you an exercise to help strengthen your entire body. This video workout helps to improve your balance, leg strength, core stability and shoulder strength all in one. With weighted dumbells in-hand Elizabeth Carpenter maintains a strong core, allowing her toes, knees and chest to stay in line upright when lunging forward with one leg. When done incorrectly, Elizabeth's knee should be bent at 90-degrees, with an upright upper body before using her core to twist to her opposite leg.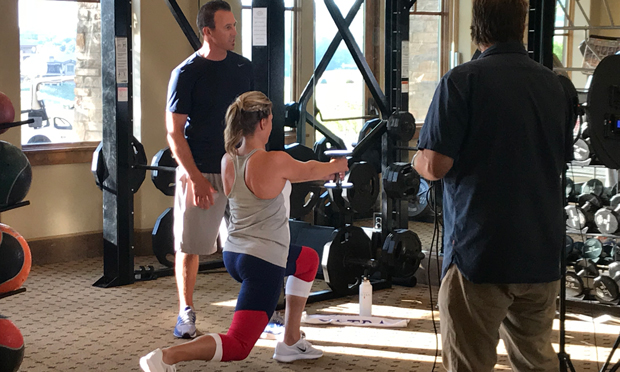 For the best in golf fitness and tips, follow Elizabeth and Jason on social media!
You can follow Colorado AvidGolfer on Instagram with our handle: @ColoradoAvidGolfer
You can follow Jason Witczak on Instagram with his handle: @JWitPGA
You can follow Elizabeth Carpenter on Instagram with her handle: @Elizabeth_Diane22
---
Single-Leg Lunges with Rotation for Quadriceps, Glutes, Lats and Core: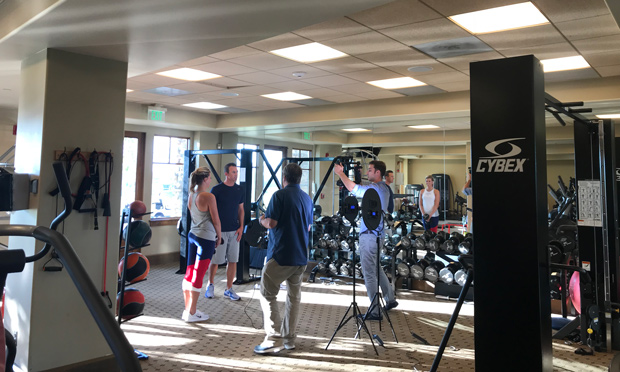 What you'll need:
Dumbells (personal weight choice per ability)
Proper training shoes with ankle support
How to do it:
Stand upright, feet shoulder width apart at the start
Grip a single dumbell in front of your body with a stacked grip (like a baseball bat)
Lunge forward in a controlled motion

Knee bend at 90-degrees, keeping your toes and knee in a vertical line!

Twist to your opposite leg, with arms extended in front of your body
5-7 reps per leg, three total sets
---
Colorado AvidGolfer Magazine is the state's leading resource for golf and the lifestyle that surrounds it, publishing eight issues annually and proudly delivering daily content via coloradoavidgolfer.com.