The Colorado PGA and Mile High Golf Trail Partners join forces to provide a free home to a wounded Colorado veteran.
By Jon Rizzi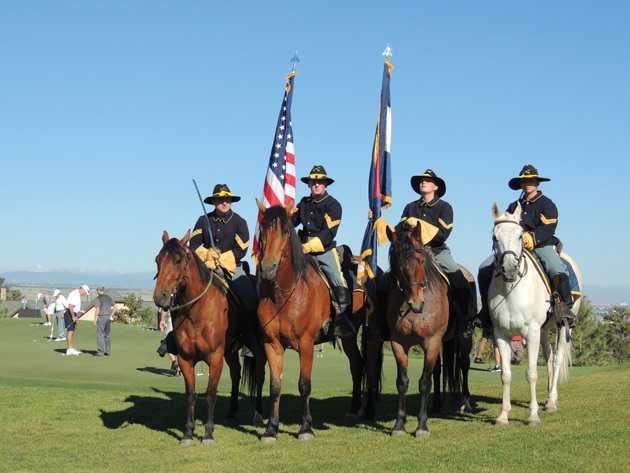 ---
FOR 16 YEARS, The Golf Club at Bear Dance in Larkspur has provided a home for the Colorado PGA Section, and for the last two years, the Colorado PGA Section has provided a mortgage-free home to a wounded veteran through its foundation, Colorado PGA REACH.
This year, The Golf Club at Bear Dance and the Colorado PGA Section have constructed a partnership that literally brings their relationship home.
Through sales of its popular Mile High Golf Trail FORE-Pack, Mile High Golf Trail Partners—which, in addition to Bear Dance, also operates Riverdale Dunes Golf Course and Plum Creek and Colorado National golf clubs—will fund the purchase of a mortgage-free home for a wounded hero.
The presentation of the house key will occur at the annual Colorado PGA REACH Invitational at Bear Dance on July 18.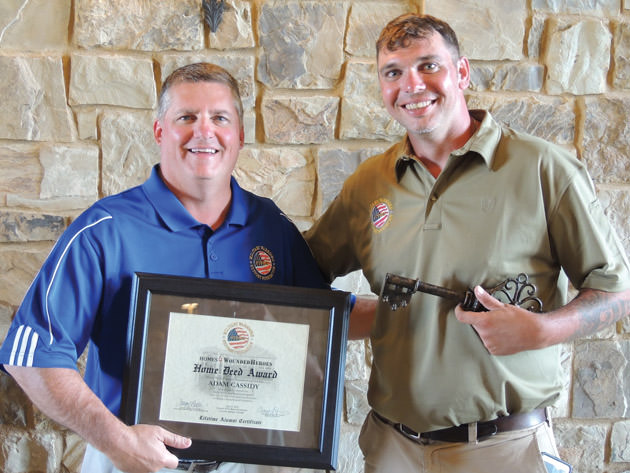 THE VISION
Prior to this year, the three previous Colorado PGA REACH Foundation Invitationals took place at Colorado Golf Club in Parker. During last year's event, Bear Dance's PGA General Manager and Co-Owner Stuart Bruening found the proceedings so inspiring that he wanted the Mile High Golf Trail courses to contribute to the Colorado PGA REACH's mission of impacting the lives of military members.
"I felt that, as longtime partners with the Colorado PGA, it was time to give back," he says. "And what better way than to support the people and the communities that support and protect us?"
Over the course of the next few months, Bruening discussed the idea with other members of the Mile High Golf Trail Partners, including Co-Owner Dan Bennett and Bear Dance PGA Professional Mark Pfingston. "Everyone bought in," says Bruening. At the Section's fall membership meeting, Pfingston told Colorado PGA Executive Director Eddie Ainsworth—whose father, like his own, spent his career in the U.S. Air Force—that Bruening wanted to sponsor giving away a home every year to a veteran.
Ainsworth was ecstatic. "With the home fully funded we can now look at raising even more support for the three pillars of our Foundation," he says, while citing the generosity of previous benefactors. "Our partners are the PGA Professionals and local golf courses."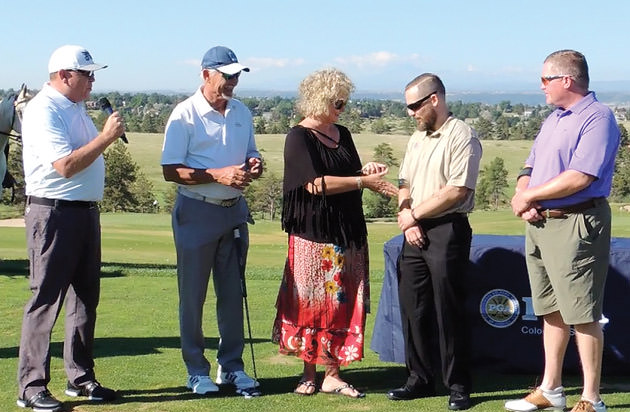 THE FORE-PACK FORMULA
Bear Dance, Colorado National, Plum Creek and Riverdale comprise the Mile High Golf Trail FORE PACK, a popular package that for $239 gets you one round at each course. Buy a FORE PACK and proceeds go towards purchasing the mortgage-free home for the veteran, as does a portion of what the courses bring in.
"We will have signage at each course to show how the property supports the program," says Bennett. Adds Pfingston: "We want everyone in all four communities to feel that we have a bigger vision to give back."
Colorado PGA REACH secures the home through the Military Warriors Support Foundation, which to date has put a free-and-clear roof over the heads of more than 800 families of combat-wounded veterans and unmarried Gold Star spouses whose husbands, wives or loved ones were killed in action. In addition to the home, the families receive three years of family and financial mentoring.
"They give them the keys but they don't give them the deed until they go through the training and know how to manage the money," explains Ainsworth. "The deed presentation, once they finish the training, has been one of the most moving things to see."
What's also moving is the pageantry at the Colorado REACH Invitational, as well as the generous participation of PGA Professionals and their amateur teammates. Last year, the Fort Carson Mounted Color Guard rode in wearing 1874 10th Cavalry Regiment Uniforms. They could make another appearance this year, as could the Wings of Blue parachute team or a flyover of F-16s. "Stay tuned for a dramatic introduction," Ainsworth says.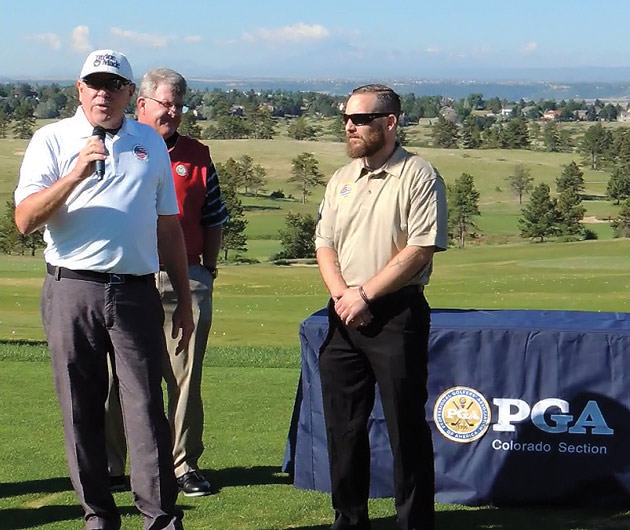 REACHING AND HOPING
The partnership between the Colorado PGA Section and the four Mile High Golf Trail courses extends beyond the home giveaway. As part of the PGA REACH's HOPE (Helping Our Patriots Everywhere) initiative, each course will host one free tournament as part of a PGA HOPE League, where graduates of PGA HOPE's free six- to eight-week "Golf 101" program—open to veterans recovering from physical and emotional injuries—will tee it up with their host instructor.
The instructors include those from Mile High Golf Trail Partners. Throughout the year, PGA Professionals Bryan Flanagan (Plum Creek), Matt Schalk (Colorado National), Blake Sharamitaro (Riverdale) and Cy Twete (Bear Dance) will provide lessons to all rehabbing veterans.
"We're not just going to touch one person with a house," Ainsworth explains. "We work with so many veterans who live with the stress from Iraq and Afghanistan, and many of them say the golf course is the only place they can find peace. You hear it all the time—'Golf saved my life' or 'Golf saved my buddy's life.' Those are powerful statements."
As powerful statements go, teaming up to provide a wounded hero with a mortgage-free home and making an injured veteran feel at home on a golf course both rank way up there.
Together, the Colorado PGA and Mile High Golf Trail Partners made that happen. So buy a Mile High Golf Trail FORE PACK and aid the brave men and women who endured great sacrifice in defense of our great nation.
A STARRY SALUTE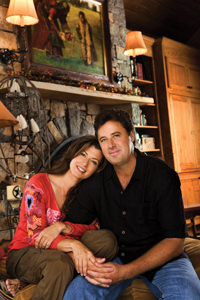 THREE WEEKS BEFORE the July 18 Colorado PGA REACH Invitational at Bear Dance, the Colorado PGA and Mile High Golf Trail Partners will be involved in presenting another veteran with a mortgage-free home.
The presentation will take place June 25th, the Monday night before the 2018 U. S. Senior Open at The Broadmoor in Colorado Springs, during a military appreciation concert headlined by country music stars Amy Grant and Vince Gill. The couple serves as honorary co-founders of Challenge America, a nonprofit that connects military service members, veterans, and their families to resources in their own communities. Festivities will include honor guard presentations and appearances by celebrity guests, including Fred Funk and top tour professionals, with all proceeds going to Challenge America.
"Somewhere during the middle of the concert, we'll be handing a wounded veteran and his family the key to a free and clear home," says Colorado PGA Executive Director Eddie Ainsworth. "We're doing this in collaboration with our partners at Challenge America, Military Warriors Support Foundation, adidas Golf Invitational—formerly the Jim Flick Invitational—and the Mile High Golf Trail."
Visit nashville2broadmoor.org