The F9 Speedback's eye-catching lineup achieves greater speed through better aerodynamics.
By Tony Dear
---
If the clubhead on Cobra's new F9 Speedback driver puts you in mind of an airplane wing, don't be altogether surprised. With manufacturers exhausting virtually every avenue available to wring the last yard out of their products, Cobra focused on an area that in the past hadn't been the number one priority: aerodynamics.
That's what the F9 Speedback is mostly all about, and Cobra engineers have created a clubhead they say is 17% more aerodynamic (creates 17% less drag) than the company's F7 driver that appeared at the start of last year, and 12% more than the F8 that hit shelves at the beginning of this year.
The comparison with a wing might seem a little far-fetched to some, but those who look out the window and study the shape of an aircraft's limbs will know the front of the wings are rounded. The F9's top line is similarly curved, and the carbon-fiber crown wraps round the front and sides of the body with a slightly raised skirt to minimize loss of speed due to drag.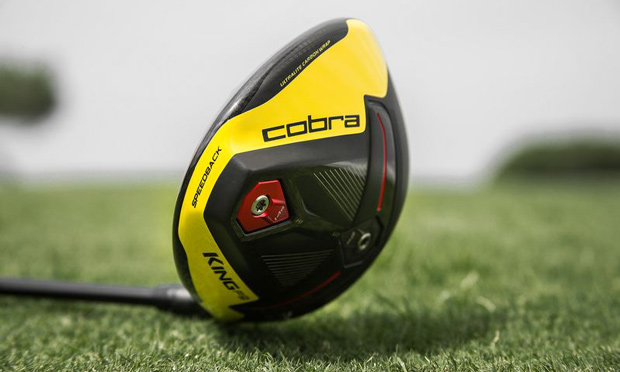 "When we think of wings aerodynamically, we primarily think of the frontal area," says Tom Olsavsky, Cobra's VP of R&D.
To complement the curvature of the connection between crown and face, aero trips were added to the crown. "They improve the airflow and further reduce drag," says Olsavsky who adds that Mike Yagley, Cobra's former Director of Innovation, Research and Testing but now the company's Senior Director of Artificial Intelligence, was the brains behind the Speedback's impressive aerodynamic characteristics.
"Mike worked at Boeing as an Aerodynamics Engineer," says Olsavsky. "He was the lead on this and has been for several years with the Research and Innovation team. We also called upon a professor from a university in southern California." (Olsavsky can't reveal his name for legal reasons.)
While this improvement in the club's ability to move through the air is certainly welcome, it's only part of the F9 story.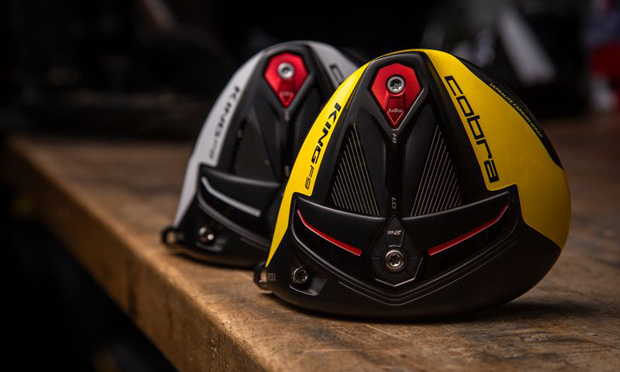 Cobra was aware that focusing on a club's aerodynamic capabilities usually meant the Center of Gravity (CG) shifted to a position that wasn't ideal. We've all read a hundred reviews of clubs claiming a low CG that enabled you to create high-launch and low-spin for greater carry distance. Well, the CG in clubs whose heads have better aerodynamics typically rises a few millimeters producing a much lower trajectory that works only players with exceptionally high swing speeds.
Cobra solved this potential problem by enlarging the carbon composite crown and then wrapping it over the edges of the clubhead. A larger, lighter top meant a heavier base and, thus, a lower CG. Cobra further ensured the CG stayed low by forming a rudder-like piece toward the rear of the base in which a 14g weight is positioned (to lower trajectory simply swap the 14g weight with the 2g weight nearer the front of the base).
The face features different amounts of bulge and roll in specific sections to promote a stronger, higher launch no matter which part of the clubface contacts the ball, as well as fairway-finding bulge to help you keep it in the short grass. And it's CNC-milled to ensure consistency in the face profile.
What else? The adjustable hosel enables you to alter the club's stated loft by +/- 1.5 degrees, and it also features Arccos Caddie-enabled Cobra Connect that allows you to keep track of your stats and offers gaming options.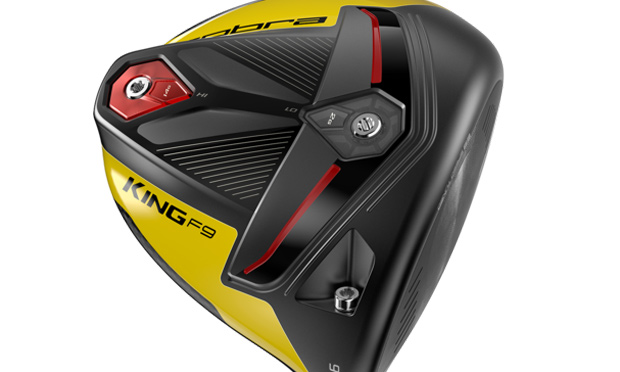 Given Cobra launched the F8 just 11 months ago, some readers may question the company's seemingly rapid turnover of drivers (in October 2015, for example, we featured the King LTD which was priced at $449 but which has now been replaced and updated so often it can be bought online for just $48).
Olsavsky has an explanation. "Most buying research done externally in the US, suggests the average replacement cycle for a new driver is between four and five years," he says. "Therefore, we know if we can continue to make advances every year, when someone buys in four plus years, they will see a very nice improvement in performance."
So what does the F9 offer its predecessor didn't? "The F8 player will see an improvement in aerodynamics and therefore clubhead speed," says Olsavsky. "And those playing the 9˚ model will see a significant reduction in spin rates. Our goal with the 9˚ model was to make it a 'spin killer'.
The F9 Speedback is Cobra's fastest driver yet, and comes in two fancy Ferrari-inspired color options that Rickie Fowler had a hand in choosing. Stock shafts include the Helium 50, Fujikura Atmos Tour Spec Blue 6, Project X HZRDUS Smoke, and Fujikura Atmos Tour Spec Black 7.
$450
cobragolf.com
But why stop at the driver?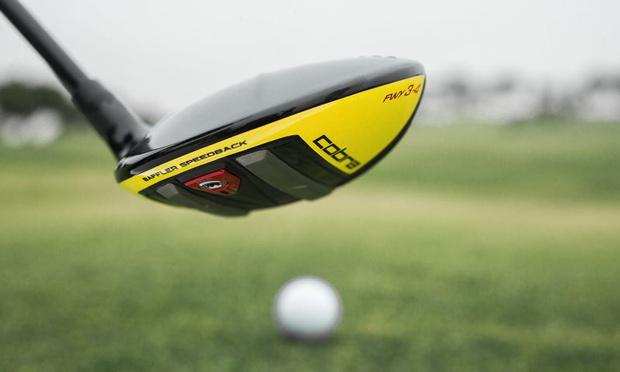 The F9 lineup includes fairway woods and hybrids too that both feature Speedback technology. The fairway woods—Cobra's first ever CNC-milled fairways with a 475 stainless steel insert that possesses similar bulge and roll characteristics to the driver—are also designed with progressive-height rails (lower in less lofted models to promote a sweeping move through the ball) with a tungsten backweight to lower the CG.
$270
Adjustable lofts: 3-4 (13°-16°), 5-6 (17°-20°), and 7-8 (21°-24°)
Shafts: Helium 60, Fujikura Atmos Blue 7
The hybrids, meanwhile, have a thin 455 Stainless Steel face and are 10% larger than previous models which increases the clubs Moment of Inertia (MoI), making it more forgiving. A One-Length version, matched to the new F9 Speedback 7-iron, is also available.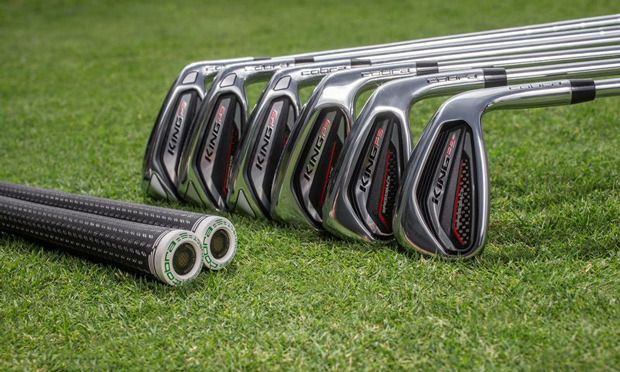 $220
Lofts: 17°, 19°, 21°, and 24° (One-Length available in 19°, 21°, and 24°)
Shaft: Fujikura's ATMOS 70g
All F9 Speedback woods will be available January 18th 2019.