Top 10 Players to Watch at the 2018 US Senior Open at The Broadmoor
This Thursday, the world's best senior players descend upon one of Colorado's most historic championship venues celebrating it's 100th anniversary. Here's a preview of the Top 10 players to watch this week as The Broadmoor hosts the 2018 US Senior Open…
Contributors: Jon Rizzi, Alex Rajaniemi and Kim McHugh
---
1. Paul Broadhurst – Charles Schwab Cup Rank: 4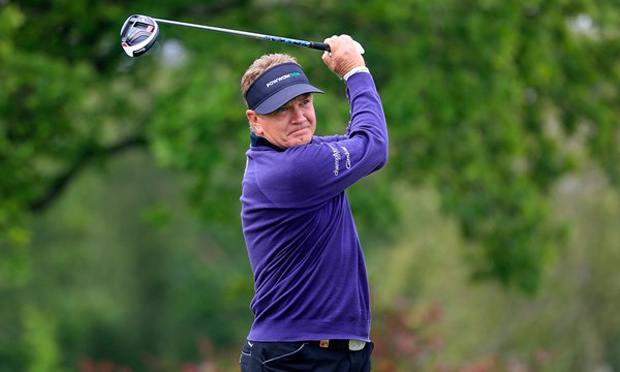 The Englishman won the Senior PGA this year at Harbor Shores and the Senior Open Championship two years ago at Carnoustie. He's at the top of his game right now and could challenge for the Francis Ouimet trophy at The Broadmoor.
2. Mark Calcavecchia – Charles Schwab Cup Rank: 15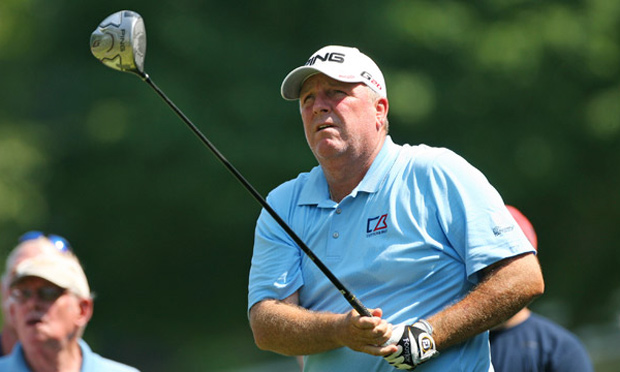 Tiger's old pal is enjoying a solid season coming off a win at the Boca Raton Championship. Calc has four top-10 finishes this season on the Champions Tour and hold the No. 6 spot in terms of birdie output. When his putter is going he's tough to beat.
3. Fred Couples – Charles Schwab Cup Rank: 49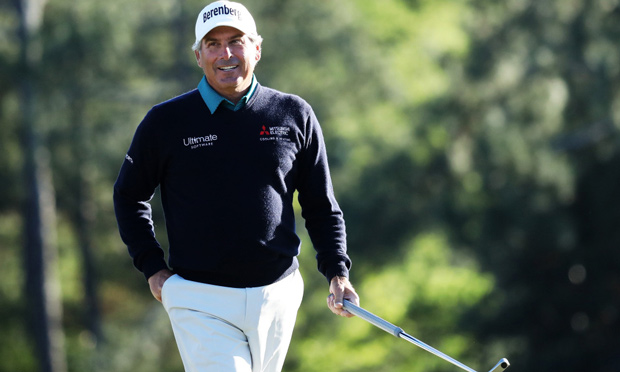 Couples has only played in two Champions Tour events this year, leading to the low-looking rank— but those two starts have results in T-3 and T-6 finishes. The crowd favorite has two senior majors to his name: the 2011 Senior Players and the 2012 Senior Open Championship at Turnberry.
4. Joe Durant – Charles Schwab Cup Rank: 7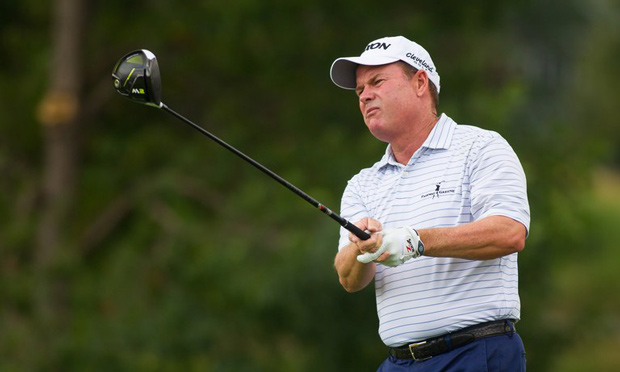 One of the most accurate drivers on the Senior Tour, Durant has seven top-10 finishes this season and has made the cut in all 12 events played. He won the Chubb Classic at TwinEagles in February of this year, but is still looking for that first elusive major of his career.
5. Jerry Kelly – Charles Schwab Cup Rank: 1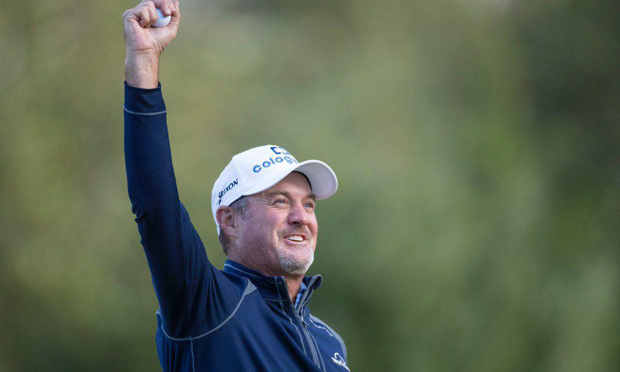 The top player on the Champions Tour this season, Kelly holds eight top-10's with his lone victory coming at Hualalai in January. The stats speak for themselves here… 9th in driving accuracy, 9th in GIR, 4th in birdies and 2nd in putting. That'll get it done more times than not.
6. Fred Funk – Charles Schwab Cup Rank: 51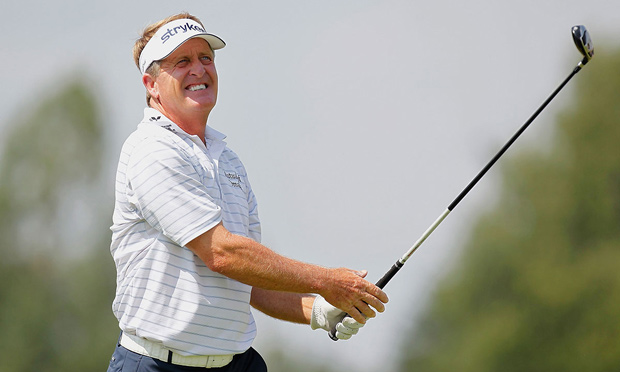 Funk finished second in the US Senior Open in 2008 to Eduardo Romero, but turned right around to win it all in 2009 at Crooked Stick. He's shown comfortability with The Broadmoor layout but hasn't won on the senior circuit since 2014. The reason why he's so high on our list? 1st in driving accuracy.
7. Jay Haas – Charles Schwab Cup Rank: 45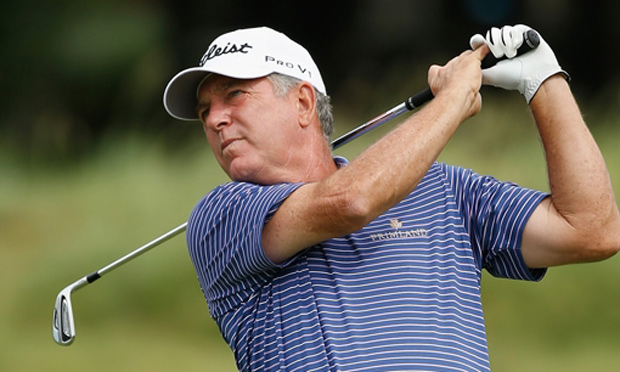 Trouble on holes 10, 11 and 18 caused Haas to slip to 9th at this event in 2008, where he was coming off two Senior PGA major victories (2006 at Oak Tree and 2008 at Oak Hill). Haas added another major at the Senior Players in 2009. Jay holds two top-10's this season and is 15th in accuracy on the tour.
8. Lee Janzen – Charles Schwab Cup Rank: 24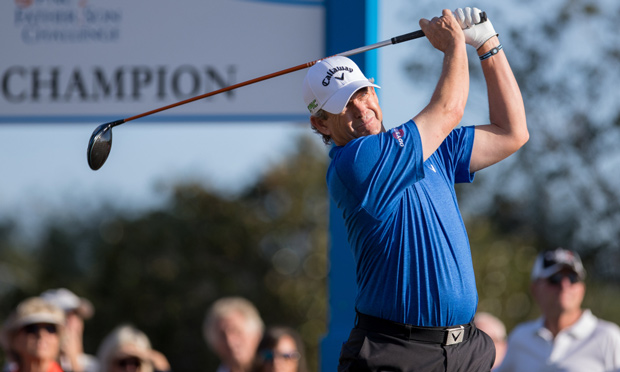 Janzen won two U.S. Open Championships, that last one 20 years ago at Baltusrol, and comes in to this Senior U.S. Open with two top-10 finishes this season. Janzen finished T15 at this year's Senior PGA and ranks fourth in total eagles.
9. Miguel Ángel Jiménez – Charles Schwab Cup Rank: 6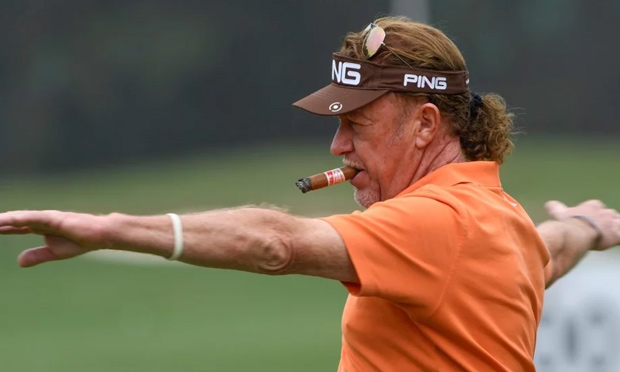 Perhaps the most entertaining golfer in the world, senior tour or not, Jiménez is on fire this season with six top-10's and one win in 11 starts. Oh, and that one win happened to be a major at the Regions Tradition where he posted -19. 8th in birdies, 5th in putting and 1st in our hearts. Watching him warm up is worth the price of admission alone.
10. Bernhard Langer – Charles Schwab Cup Rank: 2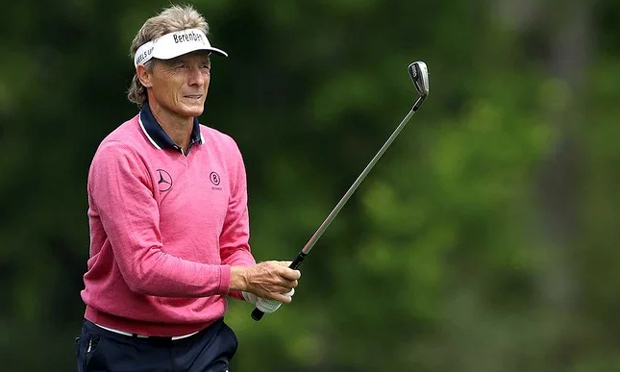 The 10-time senior major winner shows no signs of slowing down, as he's finished in the top-5 in 50% of his senior major starts. Those are crazy numbers. His last major came at the Senior Open Championship at Royal Porthcawl in 2017 and Langer holds seven top-10's this season with a win in May. To top it off he's 1st in birdies, 2nd in GIR and 6th in driving accuracy… uh oh, did we rank him too low?
---
Top 10 to Watch: Update through 36 Holes
By Kim McHugh
With round two complete here is how golfers on our Top 10 Players to Watch at The Broadmoor did on Friday — another toasty, humid day that saw a high of 95 degrees! Similar to Thursday's opening round eight players remained under par and just like the end of round one, three are on our Top 10 Players to Watch list: current leader Jerry Kelly (66, 69), Miguel Angel Jiménez (68, 68) and Jay Haas (70, 69). Lee Janzen slipped into black numbers (+4) by shooting a 75.
Though he didn't repeat his eagle on Hole 2, Miguel Angel Jiménez still shot a bogey free round and carding birdies on 9 and 13. He is in second place alone starting Saturday's round. Jay Haas recorded birdies on Hole 1 and Hole 9, and bogeyed Holes 4 and 11 to go to one-under par (69).
Playing to even par Paul Broadhurst was able to birdie four holes (1, 5, 6 and 10), but bogeys on 8, 12, 13 and 17 pushed him into the black at plus one. Joe Durant and Fred Couples both shot 73 and started Saturday's round at plus four. Durant birdied Holes 6, 9 and 18, but bogeyed Holes 1, 7, 10 and 14 with a double bogey on 11. Couples birdied 6, 13 and 15, but bogeys on 3 and 7, then double bogeyed 8 and 16, the latter being a testy par 3 playing 174 yards.
Bernhard Langer, who shot an opening round 72, shot a 76 on Friday in a round that saw one birdie (Hole 3) and an eagle on Hole 9. Double bogeys on 1 and 17, plus bogeys on 4, 8, 10, 12 and 18 put the hurt on his round, leaving him at plus 8. But we all know he can rally in a big way, so watch for him to fight back in round three!
Mark Calcavecchia, who shot 73 in the opening round and 76 on Friday was plus 9, while Fred Funk, who carded an eight-over par 78 on Thursday, improved slightly by shooting 75.with eight bogeys (Holes 5, 8, 9, 11, 14, 15 and 18). They, along with 45-time Champions Tour winner and three-time U.S. Open winner Hale Irwin, missed the cut.
Though cooler temps are  predicted for Saturday's round, blustery winds and possible rain showers could see scores go higher on a course that has already proven to be formidable opponent.  #ussenioropen
---
The full field of contenders appears in the June 2018 issue of Colorado AvidGolfer, the state's leading resource for golf and the lifestyle that surrounds it, publishing eight issues annually and proudly delivering daily content via coloradoavidgolfer.com.