The golf-ball Goliath brings its drivers up to snuff with the new Titleist TS2 and TS3
By Tony Dear
---
While its golf balls —Pro-V1 in particular—have continued dominate the world's professional tours, achieving crazy-high market share, Titleist's drivers and metalwoods remain comparably subdued.
The buzzword influencing driver sales for the last year or more has been "speed" (pertaining to both clubhead and ball), and Titleist drivers have failed to generate enough of it. While their appearance has remained sophisticated and cultured, making them a firm favorite with better players, Titleist drivers have failed to impress golfers using launch monitors and have gained the reputation for creating just a little too much spin.
Titleist engineers went back to the drawing board and broke the driver head down piece by piece in an effort to identify where the spin was coming from and how the distance was leaking.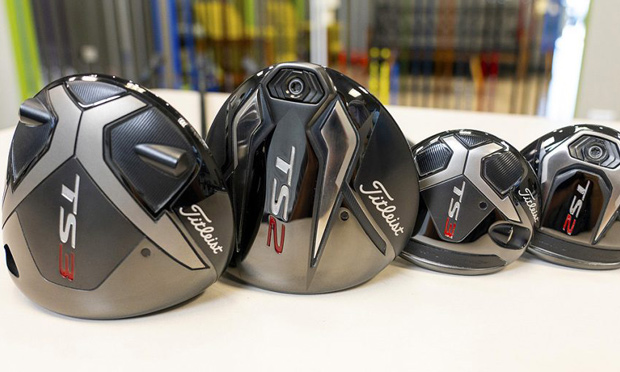 The initiative came to be known as the "Titleist Speed Project," and was aimed at discovering the right combination of face thickness, CG position, head dimensions and materials, shaft-weight, flex, etc to create speed.
"That was a little over two years ago," says Eric Soderstrom, Titleist's Manager of Communications. "We chose not to promote TSP in any marketing materials, much like we had held off on revealing the name Pro-V1."
The first Titleist Speed (TS) drivers appeared at the US Open in June when 17 players ditched their previous club for the new models—TS2 and TS3.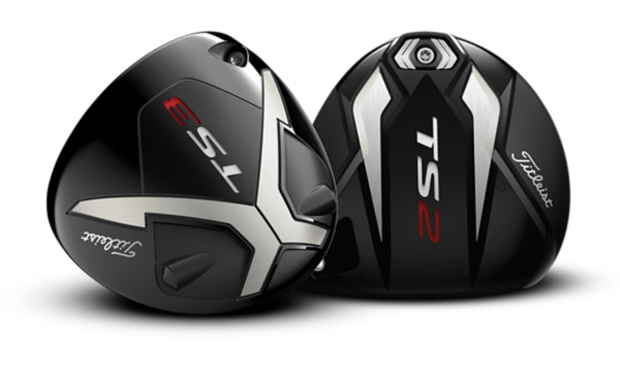 The TS2 is an all-titanium construction with an extremely thin (.4mm) crown. This obviously allows Titleist to redistribute weight lower in the clubhead in order to lower the Center of Gravity and increase Moment of Inertia (MoI) about 9,000 MoI, which is 12% higher than Titleist's last driver, the 917D2.
Titleist, which is calling the body/face a "Speed Chassis," did experiment with composite crowns but found no use for them. Nor could the company justify adding the Active Recoil Channel (ARC), which first appeared on the 915 family in 2014. The TS drivers, apparently, performed better without it.
There's no SureFit Weighting either, just one removable backweight to adjust the club's swingweight.
A thin variable-thickness face increases both ball speed and forgiveness, according to Titleist. The SureFit Hosel allows you to adjust loft and lie, and the impressive list of stock shafts (45.5″ long) should also help players create the speed Titleist are aiming for.
The TS3, which Titleist says offers "Specialized Speed" as opposed to the TS2's "Straight Speed," does feature SureFit Weighting, allowing the golfer to really dial in his launch trajectory and spin rate.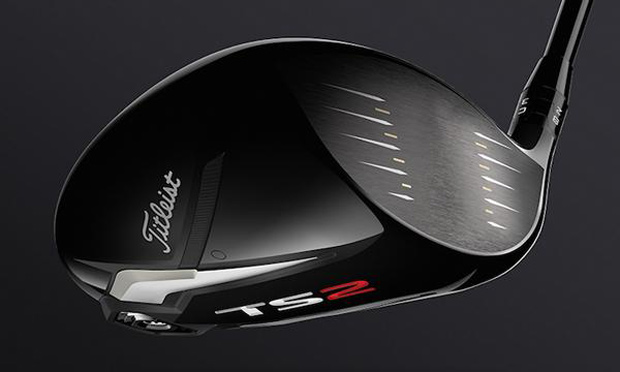 Both models promise low spin while the TS3 promotes a slightly higher launch.
TS2 – $500. Available (R/L) in 8.5°, 9.5°, 10.5°, 11.5°
TS3 – $500. Available (R/L) in 8.5°, 9.5°, 10.5°
Shafts: KuroKage Black Dual Core 50, Tensei AV Series Blue 55, HZRDUS Smoke Black 60¸ Even Flow T1100 White 65.
Fairway Woods:
The TS2 and TS3 Fairway Woods benefit from very similar technologies as the drivers—thin, titanium crowns, variable-thickness faces, and also the Active Recoil Channel to create more face flex and increase ball speed.
As with the driver, the TS2's CG is fixed, but you can alter the CG in the TS3 thanks to Surefit Weighting.
$300
TS2 lofts (R/L): 13.5°, 15°, 16.5°, 18°; 21° (R)
TS3 lofts: 13.5° (R), 15°, 16.5°, 18° (R)
Shafts: KuroKage Black Dual Core 55, Tensei AV Series Blue 65, HZRDUS Smoke Black 70, and Even Flow T1100 White 75.
---