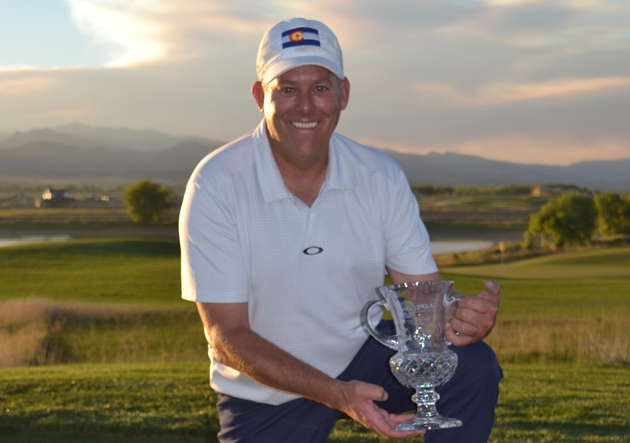 Inverness assistant pro Pat Reidy takes first PGA Section title.
By Jon Rizzi
---
Where are all the young guns?
For the fifth time in the last six years, a player over the age of 50 won the Colorado PGA Professional championship.
Pat Reidy, 52, who has spent his professional career at Inverness Golf Club, shot a 1-over-par 217 last week on the new 7,437-yard TPC Colorado course in Berthoud, surviving a final-round triple-bogey on the 772-yard 13th, to earn his first Section title and $8,500.
Reidy follows John Ogden (2017) and Doug Rohrbaugh (2013, '14, and '15) as senior players who have recently won the trophy.
Finishing second, two shots behind Reidy, were Rohrbaugh (56 years old) of Snowmass Club, Sherry Andonian-Smith (55) of Valley Country Club and youngbloods Dustin Miller of Black Bear and Remington Post of The Raven at Three Peaks.
Those five will join sixth-place finishers Eric Bradley (Black Bear), Caine Fitzgerald (Meadow Hills) and Alexandra Braga (Denver CC) in advancing to National PGA Professional Championship April 28-May 1, 2019 at Belfair in Bluffton, S. C..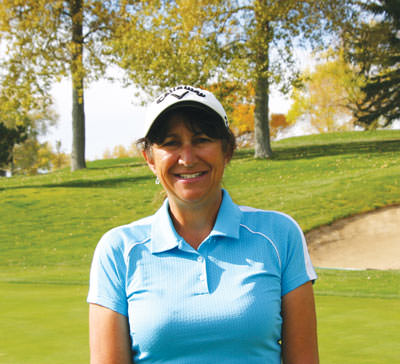 Significantly, Andonian-Smith and Braga will be the first women to represent the Colorado PGA at the national championship.
Braga's opening round 3-under-par 69 at TPC Colorado put her alone in first place at the end of the day's play. It was one of only three sub-70 rounds in the tournament. The others came from Post, who fired 69 in the second round, and Andonian-Smith, whose second-round 68 marked the low round of the tournament.
A score of 14-over-par made the cut, indicating the difficulty of the course, its setup and windy conditions. The 722-yard 13th, on which Reidy made a snowman, yielded an average score of 5.60, the highest relative to par for any hole.
The toughest hole, however, might have been the 17-handicap eighth, a 167-yard tree-lined par 3, which plays right at the reservoir. Players took double-bogey or worse there 27 times during the tournament.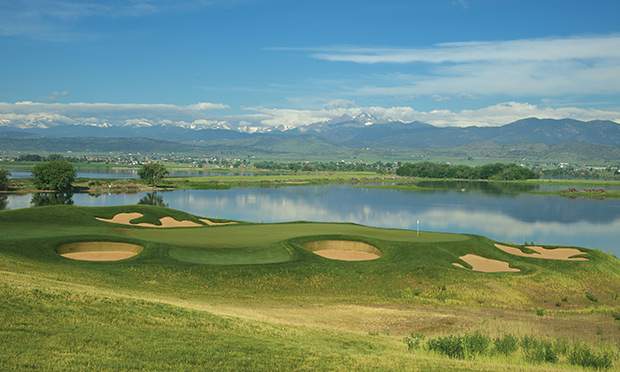 The 567-yard fifth— the No. 1 handicap hole—registered the lowest score relative to par with a 4.94.
And as for "Center Stage," the plunging 140-yard par-3 that serves as the TPC Colorado's signature? Players made more pars on it than on any other hole.