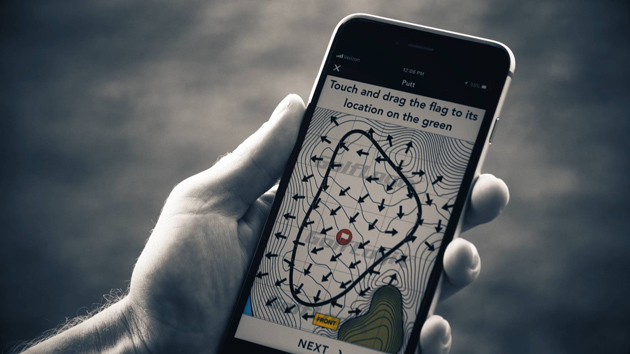 Green-reading aids such as GolfLogix's Putt Breaks are controversial, but probably indispensable for the golfer whose putting stats really matter.
By Tony Dear
---
Watching the recent U.S. Senior Open at The Broadmoor, I couldn't help but marvel at how those par-protecting greens confounded some of the most experienced players in the game. And having been similarly vexed there myself, I felt their pain—and more than a little schadenfreude.
Still, while recognizing the amazing technology that goes into creating green-reading apps and books, I'm of an age and persuasion that chooses not to use it.
These products have obviously become very popular with golfers seeking every advantage, and if your living depends on your score, you'd probably be foolish not to take advantage of them. But I think they remove the need for judgment that is an integral part of putting—the successful execution of which surely requires a combination of precise distance/line assessment and sound technique.
GolfLogix, founded 19 years ago in Scottsdale, Ariz., claims to be the world leader in Golf GPS technology with more than four million users, and it was the first company to introduce handheld GPS. It has mapped courses since 2006, with a database of more than 35,000 courses. The company's app allows you to monitor round stats, record rounds, and watch lessons that might help you shave a stroke or two off your score.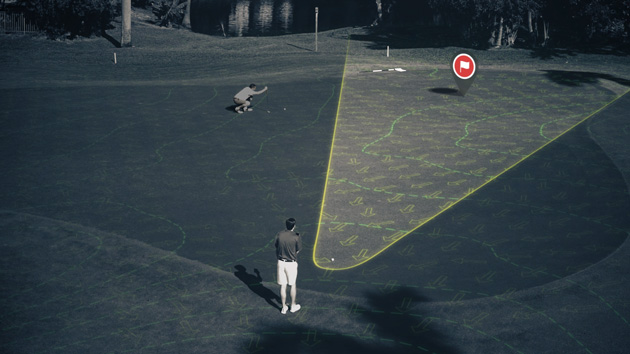 That's become fairly standard stuff these days, such is popularity of performance-tracking. GolfLogix moved it up a notch recently, however, with the introduction of Putt Breaks which it describes as an "augmented reality engine that brings to life green contour maps."
The app automatically gives you the green's contours wherever you're standing on the putting surface, and by simply touching your phone screen to indicate where the hole is you immediately see the break in your putt. Each green has been laser-scanned and is accurate to within a centimeter.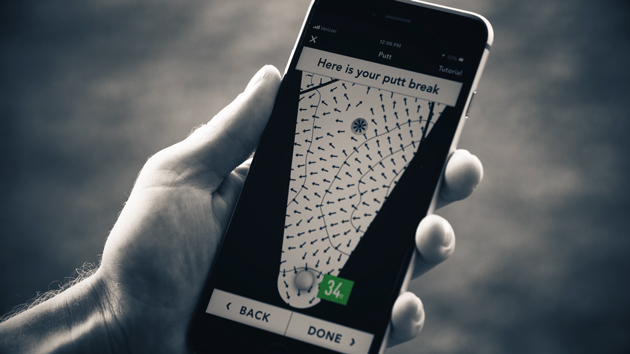 "Putt Breaks provides an extremely accurate green-read by displaying every contour of your putt in stunning 3-D color detail," says the company's president Pete Charleston. "Knowing exactly and instantly how your putt will break gives you tremendous confidence."
Straka Line was the first to introduce green-reading technology visible on your phone five years ago, so GolfLogix certainly isn't the first—even though Charleston labels it "revolutionary."
"It's like having a caddie who's intimately familiar with every green in the world," he adds.
But can you use it during competition?
"As we understand it there are no specific USGA rules against green contour information," Charleston says.  "However, there are specific USGA rules relating to using a mobile phone during official sanctioned tournament play.  So for USGA-sanctioned tournaments it may not be allowed.  For regular play and most club tournaments, where they have a local rule allowing electronic measuring devices, this should be legal."
Download for a free 30-day trial. $30/year thereafter.
golflogix.com