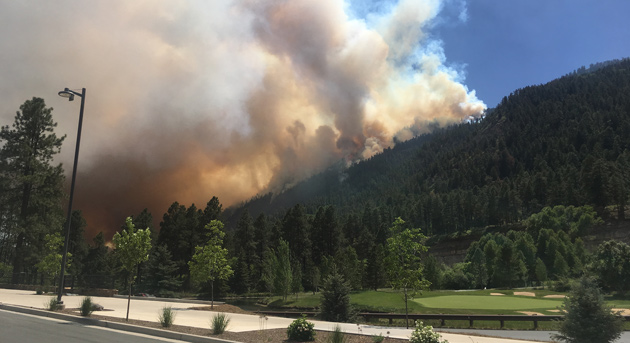 Rains from Hurricane Bud save Southwest Colorado homes and golf courses from 416 Fire.
By Chris Duthie
---
Here's to you, Hurricane Bud.
Much to everyone's relief, the Baja, Mexico-originated storm rolled into Southwest Colorado over the weekend and left behind almost an inch of rain over a tinder-dry region suffering from an extended drought, unseasonably high temperatures and two major wildfires.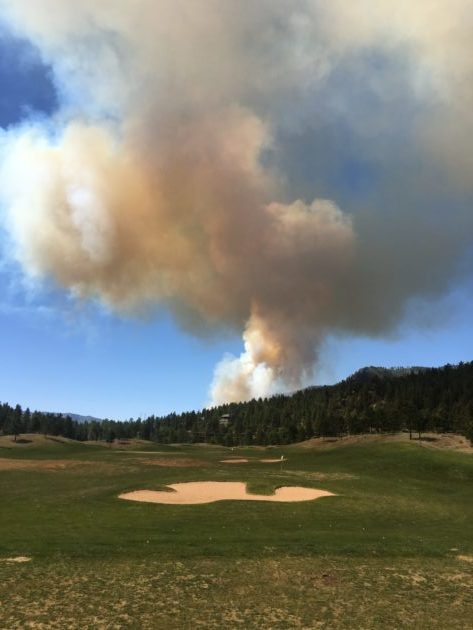 Hurricane Bud's slow-and-steady, two-day drenching was especially welcomed over much of the San Juan National Forest, which officials closed last week for the first time in its 112-year history.
Still, the 416 Fire has charred more than 34,000 acres of timberland just north of Durango, resulting in temporary closures of major properties like Purgatory Resort and Glacier Club, as well as the still-suspended Durango & Silverton Narrow Gauge Railroad, a prime suspect of what may have ignited the fire on June 1.
That, plus the temporary evacuations of thousands of county residents — they're only now being allowed back into their homes — and the temporary closure of scenic Highway 550, has had a major impact on a region heavily dependent on tourism.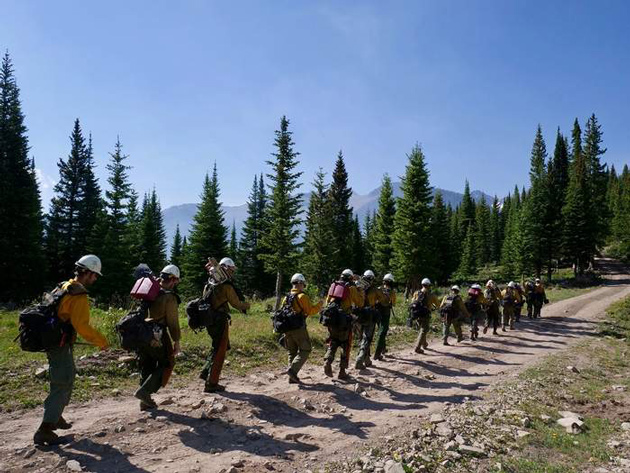 "This weekend's rain was a welcome relief, and its effect was significant, but there is still a lot of uncontrolled fire out there," said Alex Fisher, PGA director of golf instruction at Glacier Club, located 13 miles north of Durango. "That said, we couldn't be more thankful for the hundreds of firefighters who have been battling the blaze since day one."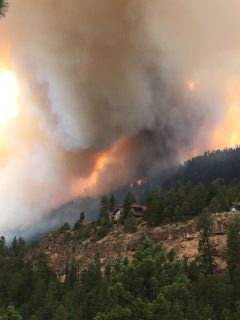 In fact, fire crews, helicopters and airplanes reportedly have saved every structure from heat-and-smoke intensive blazes. The 416 Fire, which has burned more than 50 square miles of forestland, is estimated to be 30-percent contained as of Tuesday afternoon.
Fisher, who was allowed to return to his seasonal Glacier Club residence on Sunday, says the club's 36-hole golf course narrowly escaped the path of the wind-fueled fire. "The fire got frighteningly close, and hot embers were flying everywhere," he says. "There were a few spot fires on the golf courses, but they were quickly extinguished by maintenance.
"Fortunately both courses and all the homes at Glacier were saved by the firefighters' heroic efforts. There's no telling what would have happened had they not been here," he says.
Tom Wishon, a renowned golf club designer who lives 10 miles north of Durango at the Dalton Ranch development, echoed those sentiments.
"We've had a front-row seat for this fire," says Wishon. "While we can only imagine what the ground fire fighters have been doing, I must say the part we can see, the air campaign, has been amazing. Apparently they have an air traffic controller up 15,000 feet in a plane doing all the directing of the flights of the helicopters and tanker planes and other support aircraft.
"What an amazing job they are doing with this fire," he says, noting that the Dalton Ranch Golf Club has thus far remained unscathed.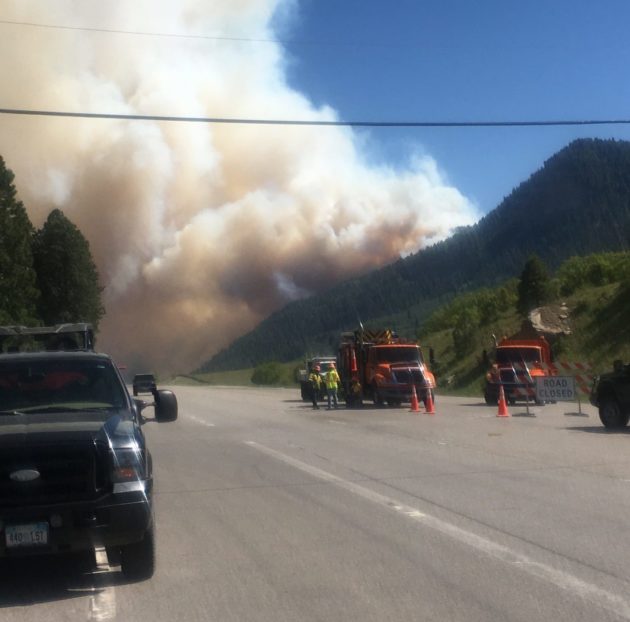 While Hurricane Bud's two-day storm did offer a welcome respite, the region is still reeling. Weather forecasters are calling for several days of hot and dry weather, and smoldering areas above and below ground could ignite at any time.
That includes a slower moving wildfire, the Burro Fire, which thus far has burned more than 3,700 acres near Dolores and, according to officials, is expected to burn until seasonal monsoon rains arrive later this summer.
"We still have a lot of work to do," says Megan Graham, spokesperson for the La Plata County Sheriff's Department.
---
Chris Duthie is a Durango-based contributor to Colorado AvidGolfer. Colorado AvidGolfer is the state's leading resource for golf and the lifestyle that surrounds it, publishing eight issues annually and proudly delivering daily content via coloradoavidgolfer.com.