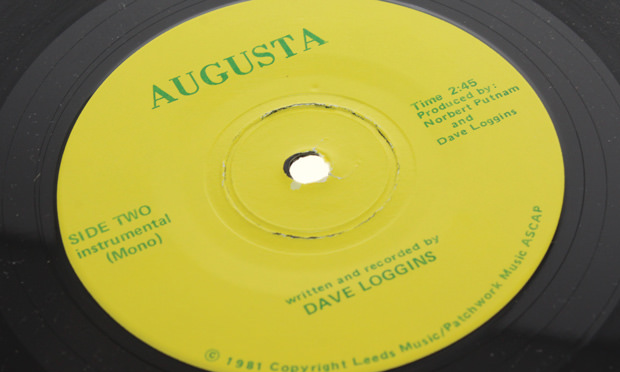 With "Augusta," Dave Loggins penned the eternal soundtrack for The Masters and the curtain-raiser for the coming golf season.
By Jon Lawrence
---
Dave Loggins had it going on in the '70s and '80s as one of the most prolific singer/songwriters in Nashville. In '74 he scored a No. 4 hit with "Please Come to Boston" (which included the verses "Please come to Denver with the snowfall/We'll move up into the mountains so far that we can't be found") and went on to write numerous No. 1 songs for the likes of Three Dog Night, Alabama, Kenny Rogers, Wynonna Judd, Reba McIntire, Don Williams and many more—all while being nominated for multiple Grammys and winning numerous performing and songwriting awards.
He co-wrote 1984's "I Love Only You," a country hit for the Nitty Gritty Dirt Band, in Aspen, where he spent some quality time writing songs with Don Henley at Jimmy Buffett's cabin.
Loggins likes to talk about all of it but what really revs his motor is the song he wrote for CBS and the Masters, "Augusta," which has served as the theme song for the tournament broadcast for 35 years. He wrote the lyrics and the melody but it's the instrumental that's now played and universally regarded as the dulcet signal that winter is over and, as Jim Nantz intones, "a tradition unlike any other" is about to unfold. One golf writer described its effect on viewers as "Pavlovian."
While his kin, Kenny Loggins, has also some golf cred with "I'm Alright" from Caddyshack, Dave wouldn't trade credits for the world.
AS TOLD TO JON LAWRENCE…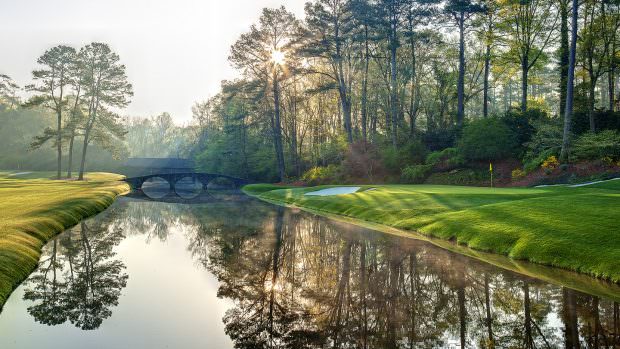 I was walking down the sixth fairway at the Masters in '82—I'm sure it was the sixth because I know that course like the back of my hand—with a friend who's an attorney, and I got caught up in watching the tall white Georgia pines blow in the wind. I looked over at 16 at the azaleas of all colors and the dogwoods and I thought this was the most wonderful, beautiful place I'd ever been.
Being a songwriter, sometimes when you're inspired you just have to write something, so I wrote the chorus to "Augusta" over the next three holes and I knew it was good.
We went to lunch and as luck would have it, I met Frank Chirkinian, the CBS golf producer, who was looking for some music for the broad-cast. I'm not even sure he knew that I was the "Please Come to Boston" guy, but I knew what it took to get those kinds of people's attention. They don't want to hear "I'm going to try to write this song." I told him I already had the chorus in my head and no one could write the song better than me. Looked him right in the eye. "I'm the best there is," I said. He bought it.
So I went home with only the chorus and it just wouldn't leave me alone. I finished it, cut it, and took it down to Augusta. I went to the CBS production truck and played it for Frank. He listened, put his arm around me, and said, "You did real good, son." I said, "Thank you."
I played golf and caddied as a kid in Tennessee. At my best I played to about a 10. I've played Augusta National four or five times. For a few years after I wrote the song I could just call the pro down there and make a tee time. I took close friends who could play the game; you know, you wouldn't want to take a 20 handicap there. Not so sure they'd take my call these days.
---
This article appears in the April 2018 issue of Colorado AvidGolfer.
Colorado AvidGolfer is the state's leading resource for golf and the lifestyle that surrounds it. It publishes eight issues annually and proudly delivers daily content via www.coloradoavidgolfer.com.