Welcome to "Getting Home," a new column featuring residences and communities that reflect life along the fairways. From a one-bedroom condo overlooking Heather Ridge that recently sold in the low $100s to the stunning residences of Castle Pines Village or Cherry Hills Country Club that reflect price points in the $3 million range, numerous select homes become available on an ongoing basis. 
Getting Home is brought to you by Martin Yeager, Owner of R/E Studio Works, a company specializing in balancing the intangible character and lifestyle of homes to create a stronger, more aligned impression with you, the buyer. Every issue of Colorado AvidGolfer will feature a real estate community in Colorado—spanning the Front Range to Grand County, from Cherry Creek to Columbine Valley— supplemented with individual listings every other week here on ColoradoAvidGolfer.com. Martin and the Colorado AvidGolfer team will bring you the best homes in the state to get you settled into the lifestyle you've always wanted, all while placing you next to the best golf experiences in Colorado. 
---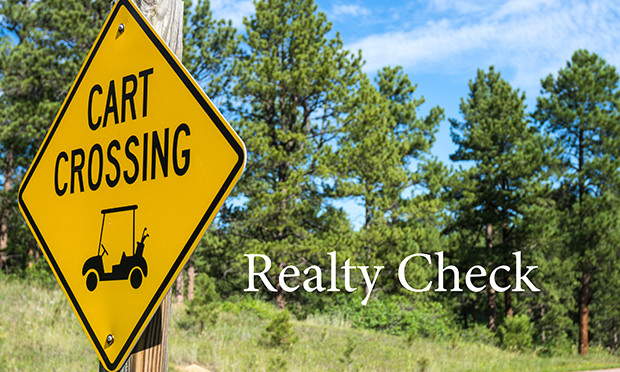 GOLF-COURSE LIVING offers a distinctive opportunity to live where you love to play. And in Colorado, these opportunities abound. A round of golf at the majority of the Front Range's 90-plus courses gives you a firsthand perspective on the residences that complement the fairways. At gated, private clubs as well as public facilities, options exist in every price range—from townhomes in the low $200s to multimillion-dollar estates.
Once considered more of a lifestyle for older adults, many club and course communities now offer multigenerational amenities and options that promise balance to our busy lives.
Take the case of Red Rocks Country Club. In 2006, when Sheri and Dick Rotolo moved into their home on the 14th fairway, "the pool was empty for the most part," Sheri says. "Now, it's packed with families and grandkids. It's changed, and it's certainly fun to see all the gatherings and happy hours taking place."
Other communities and private clubs are adopting a similar approach, reaching a wider demographic of homeowners as Colorado continues to thrive.
As we go into 2018, I'd like to share a market summary for those of you thinking about buying or selling in the next few months.
THINKING OF BUYING?
In Colorado, golf community homes historically sell for 30 percent higher than other homes in the market. In 2017, that figure grew to 35 per-cent, with the median price of a golf community home reaching $490,500. Part of the increase is due to the number of available golf-course homes remaining constant while demand increases. Over the past three years, slightly more than 2,600 homes have sold annually in golf communities with 2017 just over that mark.
More than half of golf community homes and townhomes (54%) sold for less than the $500,000 price benchmark. Single-family homes were rarely available for less than $320,000. Twenty-eight percent of the golf community homes sold in 2017 were priced between $500,000-$750,000, while those in the $750,000-$1 mil-lion range comprised 11%. The remaining 7% of sales were above the $1 million level.
Depending on your budget, you will find more homes available in the southeast corridor (Parker, Elizabeth and parts of Castle Rock) as well as along the northwest corridor continuing through Longmont, Erie, Lafayette, Broomfield and Boulder. New construction options are still available, though prime lots are becoming more difficult to find.
Be prepared to move quickly when you are ready to buy, as the average home stays on the market for just three weeks. Buyers for golf- course homes are often in a strong financial position, creating even greater competition for select locations.
LOOKING AHEAD
I anticipate the number of available homes will continue to remain stable as it has for the past 36 months, so don't anticipate a market correction anytime soon. Prices most likely will continue to rise as the attraction to Colorado remains strong. Competition for homes will continue to create the impression of a seller's market, though taking time to research communities in advance will add a competitive advantage for buyers.
THINKING OF SELLING?
2018 will continue to be a moderately strong sell-er's market. Your golf-community home is part of a distinct niche market and ultimately appeals to a smaller group of buyers. The good news is that this group of buyers is often more affluent and able to move forward with greater confidence and is less affected by fluctuating interest rates.
Combined with the appealing lifestyle and amenities, your home most likely is 30-35% high-er in price than surrounding communities. This is probably not news to you as you paid a premium when you first moved in. That initial decision was a sound one, and your higher investment is most likely fueling a larger amount of equity.
Since you are part of a specialized market of homes, it is important that whoever you entrust to represent your home understands buyers are of-ten frustrated with typical real estate search sites when it comes to filtering to a specific course. Golf communities often get lost within a broader market unless key attributes are included in the online marketing.
Colorado is undergoing a strong migration from all parts of the country, especially those hit hardest from recent natural disasters that did not discriminate from affecting affluent neighborhoods. Most likely, your buyers are thousands of miles away and are not familiar with the names of neighborhoods. They are more interested in searching by specific courses or areas. That often generates a larger number of homes than are aligned with the golf community.
LOOKING AHEAD
While you may love the original finishes that came with your home, most likely buyers will not. We live in a "plug and play" world and the buyers of your home would rather spend time on the golf course than repainting the kitchen. Making sure your home is updated is a key factor in gaining a higher price point in a shorter time frame. Re-member, your potential buyer is more affluent and less interested in building equity through home improvements. Most realtors will have you consult with a staging professional; consider this time (and money) well spent to ensure your home creates a greater appeal.
This year promises to be a robust one for real estate. The active Colorado lifestyle continues to attract buyers from across the country. Regardless if you are buying or selling, living in a golf community limits the number of homes available and buyers will be investing more for the access and amenities of club living.
---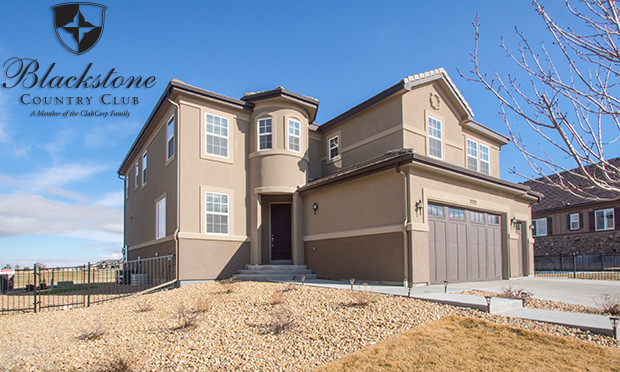 This week, Getting Home is pleased to feature one of Blackstone Country Club's most unique properties.  7722 South Quantock Way is located just footsteps away from the stunning clubhouse. You can walk to the restaurant, pool, pro shop and the driving range, making this a dream for golf enthusiasts. The residence features four bedrooms, three baths, and a three attached garage.  Built in 2015 by Richmond Homes, the current owners chose an exceptional collection of designer finishes that blend perfectly to create a distinctive ambiance for entertaining clients, family, and friends.  Currently offered at $635,000.
Blackstone Country Club offers an exceptional collection of residences.  In 2017, home prices ranged from the high $400's to the $900's with the higher-end priced homes offering incredible views of the fairways and greens. The surrounding areas feature a full range of shopping and dining venues while Blackstone is best known for its collection of extraordinary amenities – reflecting your active Colorado lifestyle.
---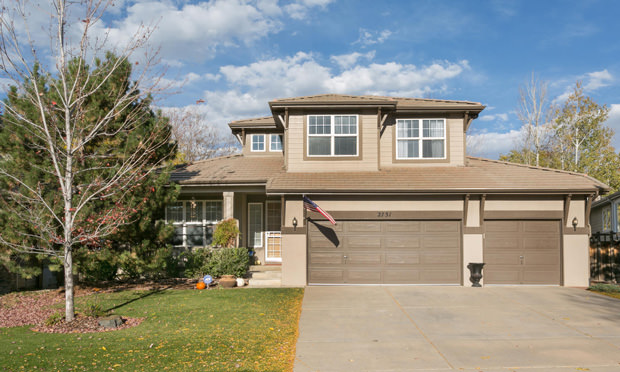 This week's "Getting Home" featured residence is adjacent to the 2nd fairway at Highlands Ranch Golf Club.  As part of the enclave of executive homes, 2731 Rockbridge Circle presents a distinctive home with impressive views of the entire Front Range from the expansive veranda.  The home features an impressive main floor master suite, quietly set apart from the main floor's open floor plan.  Entertaining year round becomes far easier thanks to the chef's kitchen with its expansive center island and a collection of finer appliances.
Offering four bedrooms with three baths, the residence is the best of both worlds – exceptional Colorado outdoor living with a casual ambiance throughout.   The private backyard is beautifully landscaped with mature trees, perennial gardens balanced by the cascading water feature.  Offered at $694,500, this is golf course living at its best.
---
2871 Eagle Circle at Colorado National

This week's featured home is located in Vista Ridge, bordering Colorado National Golf Club.  2871 Eagle Circle is offered at $744,900 and features four bedrooms with four baths.  Finished with rich hardwoods and distinctive Colorado textures and colors, the home features an abundance of natural light and impressive vistas.   Bordering the 8th fairway, the residence features a stunning, open floor plan that is perfect for entertaining family and friends year round.
For more information, call or text Martin Yeager at 303-668 9373 or visit www.FairwaysColorado.com
---
27 Holes, 277 Homes
Pole Creek, Grand County's foremost golf course, is also a great place to live all year long.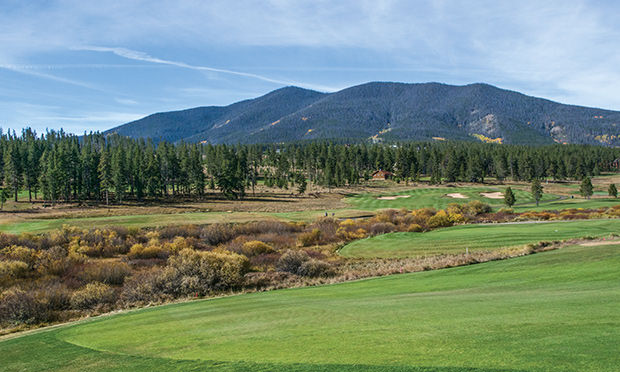 ---
WITH MORE THAN 250 golf courses and private clubs across Colorado, we have numerous choices to live where we play. As winter takes hold, we often shift our definition of "play" from the fairways to the slopes. Finding a place to call home that offers both activities is one of the best reasons for living in Colorado.
Which brings us to Grand County's Pole Creek Golf Club, the perennial 27-hole favorite among Colorado AvidGolfer readers and the home to a distinctive collection of 277 residences and home sites located just outside the quiet town of Tabernash.
Surrounding the course is The Fairways, a collection of fine homes and open building sites—each offering a minimum of two acres. There's also Pole Creek Meadows, which extends the community with both existing homes and open lots without the higher costs associated with fairway living. Pole Creek is a year-round community with two ski areas—Granby Ranch and Winter Park—less than 25 minutes away.
For years, Tabernash remained another sleepy mountain town bordering the highway. It still appears that way, but just a mile up the road, Pole Creek Golf Club hides away in the hills just west of town, an unassuming entry to an exceptional mountain sanctuary. Chiefly designed by Denis Griffiths, whose credits also include Lakewood's Fox Hollow, Pole Creek emerged in three phases between 1982 and 1999, redefining the area into a year-round destination with world-class amenities.
Mary Moynihan, who has worked at Pole Creek since 1994, manages the clubhouse, a distinctive, welcoming structure that opened in 2009. The perfect setting for special events, the clubhouse keeps its restaurant open with a limited schedule during the winter, primarily for the year-round residents at The Fairways. Pole Creek is part of the larger Fraser Valley Recreation District—a collection of active venues that enrich the lifestyle of those fortunate to live in the area.
REALTY CHECK
The Fairways at Pole Creek consists of 277 home sites with approximately 80 impressive residences completed. A limited number of the homes are on the market with prices ranging from $1.1 million up to $4.25 million. Each property sits on a minimum of two acres, ensuring privacy for the homeowner as well as protecting the golf course's extraordinary fairways and views.
The YMCA Snow Mountain Ranch borders the community to the west, preserving the 360-degree vistas for The Fairways, ranging from a number of 14ers to miles of open meadows. Janene Johnson, longtime resident of the Fraser Valley and a realtor with Real Estate of Winter Park offers her own insights: "I would describe the area as authentic. I love visiting resort communities like Vail and Aspen, but I love coming home even more. The pretenses are gone and for me, this is Colorado at its best."
Home sites in the Fairways range from $69,900 to $275,000, with the views and fairway locations determining the difference. Utilities are in place along the roadway, while each site requires its own separate well and septic. Anticipate a longer construction timeline, as demand for new home construction is growing across Grand County.
Additionally, neighboring communities offer greater value with lower prices and smaller lots. Pole Creek Meadows offers homes priced from the mid $600,000 up to $975,000 with lots available from $89,000. A few miles north lie a collection of established neighborhoods including Alpine Park and Winter Park Highlands offering smaller land parcels with home prices starting in the mid $300,000s.
Collectively, the communities surrounding Pole Creek offer a wide range of options for year-round living or owning a second home. The location is perfect for skiing, fishing, hiking and the addition of a four-season clubhouse makes living in the area complete. The golf club is meticulously maintained and as soon as the cold weather wraps up another ski season, the fairways will be waiting.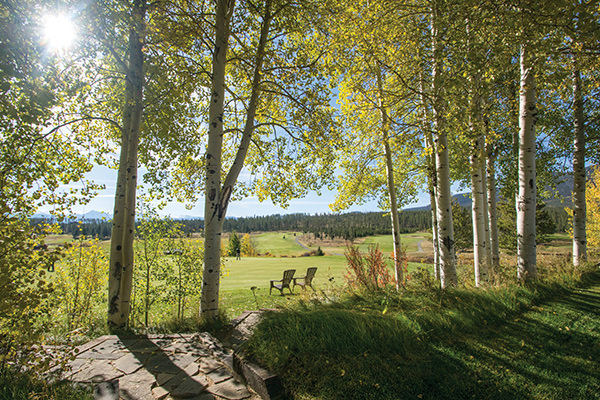 MARKET REVIEW
The mountains are not the only golf communities that see a slow down this time of year. Currently, there are 295 homes for sale in golf communities with 1,010 sold since January 1st. The number of homes for sale has remained stable though specific golf communities show fewer days on market due to a low number of homes available. Looking ahead, we anticipate the first three months of the year to be consistent with 2017-representing 205 of homes sold in the first quarter with sales increasing in the early spring.
If you are considering a home purchase in 2018, now is a great time to start exploring your options. We have created a specialized home search website for golf communities at FairwaysColorado.com.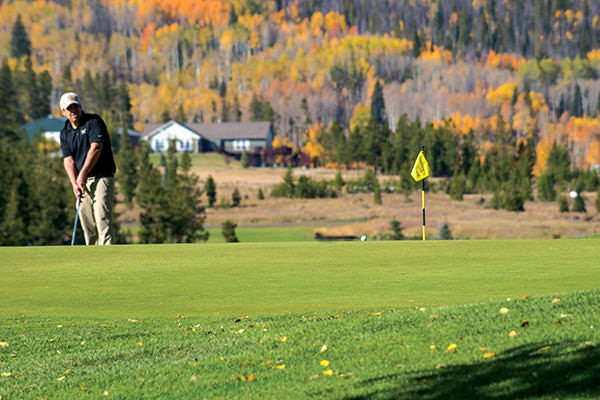 ---
Martin Yeager, Colorado Avid Golfer's Real Estate feature writer, is a realtor with the Colorado Fairway Home Team at Keller Williams DTC. He is available at [email protected] and 303-668-9373.
Special thanks to Mary Moynihan, Clubhouse Manager at Pole Creek, Janene Johnson with Real Estate of Winter Park and Melanie Lee with Liv Sotheby's International Realty for their insights and assistance.
Read Other "Getting Home" Listings and Articles Below!
---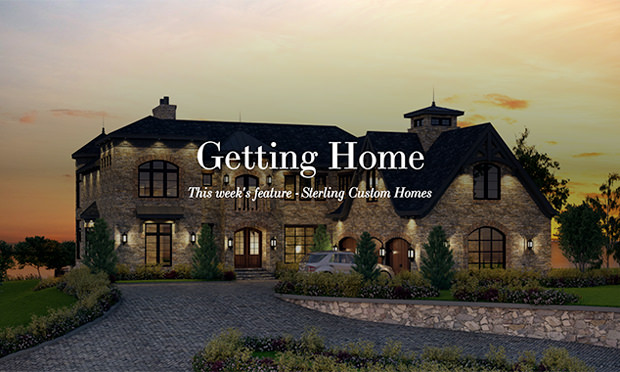 Finding the right home for you on your favorite course is often a challenge in the metro Denver area.   The growth in new residents has heated up the competition for homes across the Front Range. Every year, we see approximately 1,200 homes sold in golf course neighborhoods. That amount is less than 10% of the total number of homes sold in the metro area, making the selection even a greater challenge.  Finding the right home with your own specific features and floor plans often creates a longer home search than you anticipated.   One option is finding the right home site along the course and having your dream home designed and constructed just for you.
Woody Howarth, owner and founder of Sterling Custom Homes in Castle Rock, has constructed, redefined or updated over 260 homes in the past 12 years. Currently, the company has over 45 projects underway – an impressive accomplishment for any builder. If you have played Ravenna, Castle Pines, Bear Dance, Colorado Golf Club, or a host of other Colorado premier golf courses, you most likely have seen his exceptional residences.
One of the first aspects I found intriguing was the expansive array of homes Sterling Custom Homes presents in their Castle Rock showroom. Unlike many builders that work with a specific formula, Woody explained his sustaining philosophy is still in place – to create the perfect "heirloom home" designed around his individual client's lifestyle, preferences and comfort. If you are hoping to find an existing Sterling Custom Home on the market, you will be disappointed. A check of recent homes for sale along the greens and fairways shows none of them are Sterling Custom Homes—a testament to their impressive customer loyalty.
In fact, one of the biggest challenges for Sterling Custom Homes is finding the right home site to meet their client's expectations. As Woody pointed out, Castle Pines Village started with 1660 lots available in its inception and only 34 lots are currently available today. For many of his clients, he finds that both the gated communities at Ravenna and Colorado Golf Club present exceptional opportunities. At Ravenna, known for its Tuscan-style architecture and challenging golf course (a perennial favorite for Colorado AvidGolfer's CAGGY Awards), the community's impressive surroundings balance perfectly with the style of homes from Sterling Custom Homes. On the opposite side of the metro area is Colorado Golf Club, providing more extensive home sites with amazing views of the Front Range.  In both golf clubs, the surrounding terrain creates unique challenges to a builder yet that is all part of the project.
"I still look at each project we've completed as a work of art," states Woody. "When our clients complete our initial questionnaire we provide, we have the complete story to build on." The investment of time and extensive collaboration with every new home owner up front is just one of the keys to the company's success. The other competitive advantage for Sterling Homes is their commitment to their employees. Rarely will you find a builder that retains an in-house staff of 50+ craftsmen – keeping the quality consistent in every residence and in this competitive real estate and construction market, it insures time lines are met and costs remain consistent start to finish.
While the extended timeline of having your dream home built may seem longer than simply exploring the existing number of homes in golf communities, it often insures you will love the final outcome. For more information, please visit www.SterlingCustomHome.com   For information on all golf course homes currently on the market or for information on all your real estate options, please feel free to call or visit my website at ColoradoFairwayHomes.com
Martin Yeager, Realtor – 303 668-9373.
---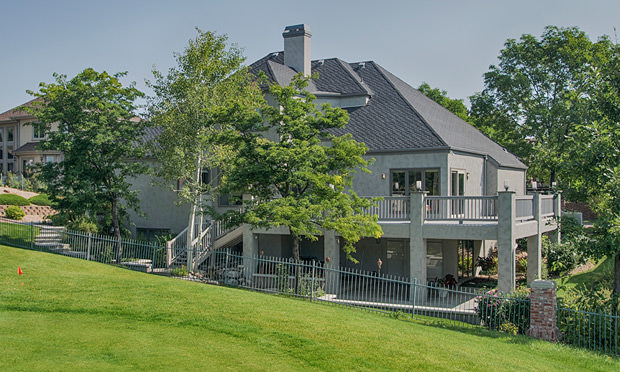 Colorado AvidGolfer and ColoradoFairwayHomes.com, in association with Bob Isabell of KW Avenues Realty are proud to feature this beautiful property bordering the 6th tee at West Woods.
The details: Five bedrooms, five baths with a three car attached garage. The residence offers 5,454 finished square feet located on .25 acres. Built in 1994, the home was featured in the award-winning Parade of Homes.
Discover this exceptional residence located on the 6th tee at West Woods. The home offers five bedrooms, five baths including a lower level guest suit. The spacious projection theater room is a rare addition to a property priced under $900,000. With over 5,400 finished square feet, the home feels even larger as there are so many options to redefine the interior spaces. While being on the course offers an open feel with its impressive views, the lower level is more secluded – nestled lower than the adjacent fairway and complimented by water features, mature trees, and perennial landscaping.
The home represents one of the most affordable golf course residences currently on the market. The street presence instills an elegant, welcoming ambiance with its curved drive, and classic side load attached garage. The custom architectural elements that won its selection into the Parade of stand out – from the hand-plastered walls to the custom glasswork and etched windows – each one adding to the resident's unique interior. The floor plan offers a main floor master suite that opens onto the raised deck for quiet evenings watching the sun set over the Front Range.
"We love to entertain here," stated Jerry Caruso, the only owner of this home since 1994, "and the entire neighborhood and community is a great family environment."
With the fully finished walk-out level, wet bar and covered patio, we certainly understand why! The custom home retains its classic architectural elements while creating a truly inviting setting for gathering with family and friends.
From the back of the home, you will enjoy the open space of the 6th fairway and a perfect view of Table Mountain and the Front Range. Even West Woods Golf Course's website highlights that the par three, sixth hole as offering one of the highest vantage points of all the 27 fairways. With the home's raised, wrap-around deck facing the Southwest, the open fairway insures an unobstructed vista from the main living areas of the home. As the homeowner points out, it's virtually impossible for any errant ball to find its way onto the property, guaranteeing a more serene setting.
The home is presented by Bob Isabell, listing agent at Keller Williams Avenues Realty (720) 484-7469 [email protected]
For more information on this home or other featured properties, please contact Colorado Avid Golfer's Real Estate Feature Writer/Realtor, Martin Yeager at (303) 668-9373 [email protected]
The Colorado Fairway Home Team at Keller WIlliams DTC, LLC
---
Presenting 1190 East Kenyon Avenue – Cherry Hills
Presenting 1190 East Kenyon Avenue in Cherry Hills from reStudioWorks on Vimeo.
Colorado Avid Golfer in association with the Colorado Fairway Homes team at Keller Williams DTC, presents this exceptional estate listed by Lisa Chirico of RE/MAX Real Estate Professionals. Located along the 12th green at Cherry Hills Country club, this stunning property includes the main 7500 square foot residence along with an attached carriage house and 2 separate 2 car garages. recently redefined to expand the main floor owner's suite, this is a truly elegant residence.
Price: $2,995,000
---
From the Fall 2017 Issue: Bear Dance's Best-Kept Secret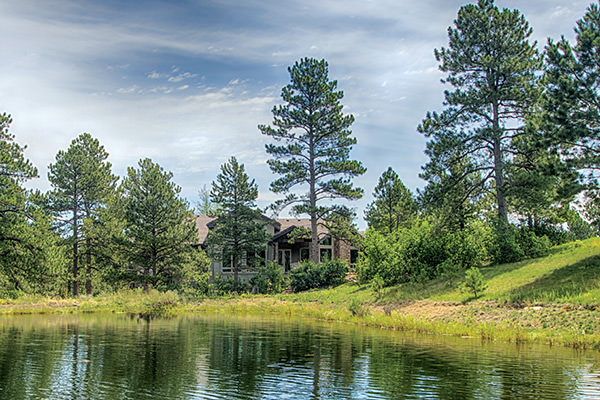 For those seeking space and seclusion, the areas surrounding the popular Larkspur course hold great appeal.
By Martin Yeager
The great American architect Louis Kahn once said, "The sun does not realize how wonderful it is until a room is made." With Colorado getting more than 300 days of sunshine every year, there's more than a chance his belief would apply to many houses across the state. And for most of us, adding a rolling fairway just outside that room would create the perfect setting to call home.
Welcome to "Getting Home," a new column featuring residences and communities that reflect life along the fairways. From a one-bedroom condo overlooking Heather Ridge that recently sold in the low $100s to the stunning residences of Castle Pines Village or Cherry Hills Country Club that reflect price points in the $3 million range, numerous select homes become available on an ongoing basis. 
As of this writing, there are approximately 320 homes for sale that offer a golf course view. My experience tells me that not every residence described with a "view" borders a course, though many are within the surrounding neighborhoods. 
Approximately 1,400 similar homes sold in the past year while new custom homes continue to expand your real estate opportunities. If you are considering a home adjacent to one of your favorite courses, you will find options in all price ranges.
Just don't expect your neighbor to complete your foursome. An estimated one-third of golf community homeowners are not active golfers; they choose to live there for the open space, serenity and the unique vantage point. Traditionally, homes adjacent to the golf course bring a higher price than similar homes. Builders often add a premium lot price for new homes on the course, which adds to the increased resale values. Many golf neighborhoods have seen surges in home prices greater than those in metro area.
We tee up this newest section with The Golf Club at Bear Dance, located just south of Castle Rock in Larkspur. While the golf course has rightfully earned numerous CAGGY Awards for Best Public Course, the residences and home sites nestled in the tall pines of the surrounding communities could be Bear Dance's best-kept secret.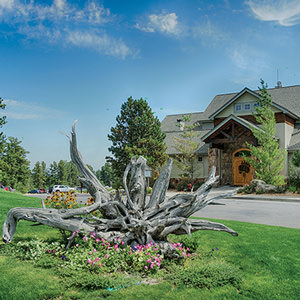 The Village at Bear Dance and the adjacent Hidden Oaks at Bear Dance are so secluded, you may not know they exist. They benefit  from the same sense of privacy afforded by the thick pines and dramatic foothills that the golf club does.
Both Hidden Oaks and the Village at Bear Dance are gated communities, combining existing custom residences and undeveloped building sites. The vision of the initial planners and developers sought to retain the natural landscape while developing the area into a prestigious golf club and community. They represent part of the master plan of Southwest Greens, the company that developed the course and continues to own and operate it.
Only 47 of these estate residences exist in the entire development, while neighboring communities of Sterling Pointe and Sage Port offer additional options and collectively create the quintessential Colorado lifestyle.
---
Martin Yeager, a realtor with Keller Williams DTC, writes Colorado AvidGolfer's Getting Home section. To find out more about golf course homes and properties, reach him at
[email protected] or 303-668-9373. Special thanks to Kerry Comstock of Eagles Nest Construction, Jay Johnson of Vision Real Estate Services and Ben Wolfe of Wolfe Realty Group.
---
Colorado AvidGolfer is the state's leading resource for golf and the lifestyle that surrounds it, publishing eight issues annually and proudly delivering daily content via coloradoavidgolfer.com. Follow us on Twitter, Facebook and Instagram.