Welcome to "Getting Home," a new column featuring residences and communities that reflect life along the fairways. From a one-bedroom condo overlooking Heather Ridge that recently sold in the low $100s to the stunning residences of Castle Pines Village or Cherry Hills Country Club that reflect price points in the $3 million range, numerous select homes become available on an ongoing basis. 
Getting Home is brought to you by Martin Yeager, Owner of R/E Studio Works, a company specializing in balancing the intangible character and lifestyle of homes to create a stronger, more aligned impression with you, the buyer. Every issue of Colorado AvidGolfer will feature a real estate community in Colorado—spanning the Front Range to Grand County, from Cherry Creek to Columbine Valley— supplemented with individual listings every other week here on ColoradoAvidGolfer.com. Martin and the Colorado AvidGolfer team will bring you the best homes in the state to get you settled into the lifestyle you've always wanted, all while placing you next to the best golf experiences in Colorado. 
---
Finding Eden in Parker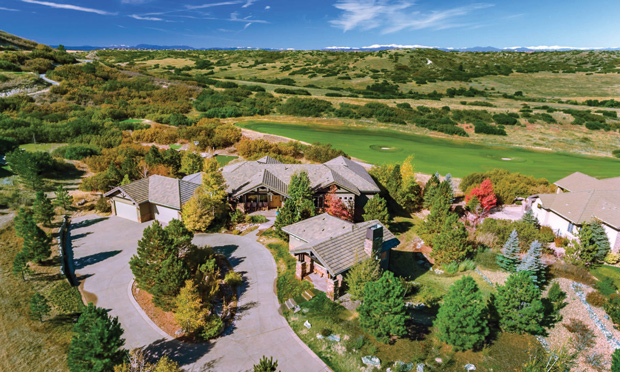 Pradera's clubby community, stunning setting and magnificent golf course make it paradise for those who live there.
Every three months, one of Pradera's residents makes sure he stops by to check in with his neighbors. The 700-home community located around Jim Engh's award-winning course at The Club at Pradera requires quite a stroll to visit every residence, but Dotson Skaggs of the Kentwood Company makes a point of staying in touch with almost everyone in the neighborhood. In many ways, it is that kind of personal commitment and connection to this special place that makes Pradera one of the most desirable golf communities.
Dotson, who has lived in Pradera for the past 13 years, knows every street and every home. He has made it his mission to represent the community for both homebuyers and residents looking to move on or move up. In late July, he reached a milestone by closing over 100 real estate transactions in the community.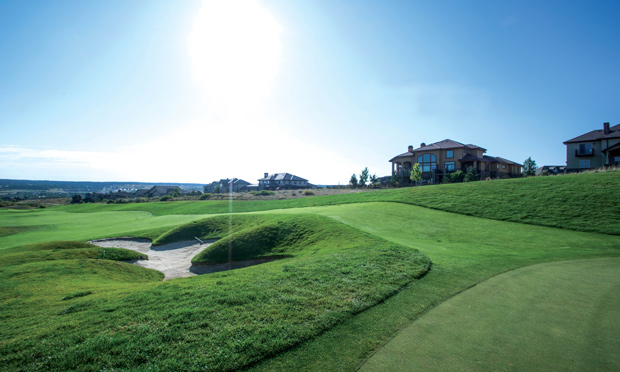 "I love living here because of all our great neighbors," Dotson says. "Watching Pradera grow into a premier golf community feels like I am part of something special. For us, we love the seclusion and the quiet yet knowing we are just minutes away from the rest of the Metro area."   
Pradera started in 2004 and remains one of the most pristine golf settings in Colorado. Custom and semi-custom homes line the south end of the course, offering incredible vistas of the rolling hills that define the area. Along the north, homes built by DR Horton reflect a more traditional setting. The newest addition to the area is Vistancia—a gated community about a mile northeast of the clubhouse that offers its own unique blend of custom and semi-custom homes—provides another dimension to living in Pradera.
And living is the deciding factor, as more and more homebuyers along the Front Range look for a full range of amenities and social opportunities in a clubhouse atmosphere. Golf remains the central component, yet it now serves as one part of a portfolio of lifestyle choices. Schools, commuting, privacy and the chance to step away from the pulse of the metro area plays a more significant role than ever before. Add the open space and a meticulously maintained course and you have the combination of amenities that attracts a broader range of new homeowners.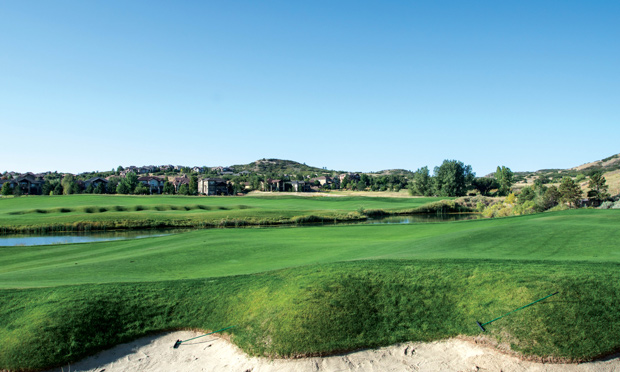 "About half of the buyers I work with are from the Denver area," shares Dotson. "Yes, we are seeing the appeal to buyers from other states, while the interest in living a club lifestyle is certainly attracting families as well from other neighborhoods."
Andrew Bustamante, Director of Membership at The Club at Pradera, recognizes the trend in younger membership emerging in 2018. "We offer a full golf membership to those over 40 and a junior membership for those 39 years of age and younger. To date, we have seen more junior members join the Club than the full."  For families not engaging in golf, the Sports Membership provides full access to the clubhouse, tennis, dining and the social events.
One of the best advantages to Pradera is the collection of residences ranging from attached homes in the Village at Pradera along with more traditional single-family homes. Prices for these homes range from the low $600s to the mid $800s, while the semi-custom and custom homes offer a greater range of options and start in the mid $800's and top out just over $2,000,000. The new homes in Vistancia also start in the mid $800s.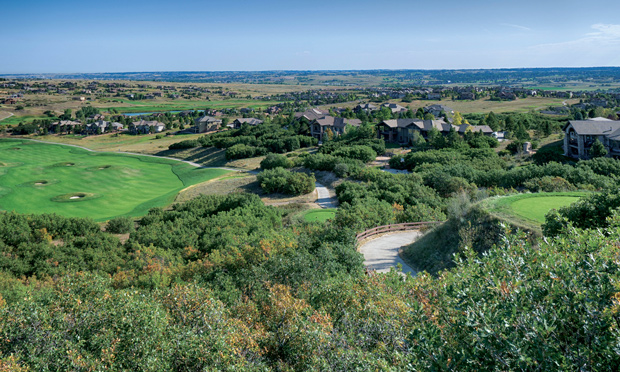 Prices across the metro area for golf communities have leveled out a bit more in 2018 with an increase in available homes compared to the past two years. Currently, there are 625 homes for sale in comparison to 2017 when the average number of golf community homes averaged around 540. Discovering the perfect setting is becoming more appealing at the same time more homes are becoming available.
Pradera offers a great cross-section of both architectural styles and home prices, defining Pradera as one of the best choices for homebuyers seeking to find the perfect community. The blend of new home construction along with an affordable list of resale homes presents a unique opportunity to look into life at Pradera.
---
Martin Yeager, a realtor with Keller Williams DTC, writes Colorado AvidGolfer's Getting Home section. To find out more about golf course homes and properties, reach him at [email protected] or 303-668-9373. Special thanks to Kerry Comstock of Eagles Nest Construction, Jay Johnson of Vision Real Estate Services and Ben Wolfe of Wolfe Realty Group.
Colorado AvidGolfer is the state's leading resource for golf and the lifestyle that surrounds it, publishing eight issues annually and proudly delivering daily content via coloradoavidgolfer.com. Follow us on Twitter, Facebook and Instagram.