2017 Kia Soul Turbo
By Isaac Bouchard
---
The Kia Soul has been a massive success—it basically put the nails in the coffins of the Nissan Cube, Honda Element, and Scion xB, the econobox that started this whole shipping container-like segment. What's been missing is some jump-juice to go with the chunky, foursquare stance and urban practicality. Stuffing the corporate 1.6-liter turbo under the flat hood solves that: its 201 horses and 195lb-ft of twist work especially well here in Colorado. With a full stable of turbocharged steeds, the Soul Turbo can hit 60mph in 6.5 seconds; in contrast, the normally aspirated model, rated at 130hp at sea level, only makes 108 ponies at our altitude and needs almost ten seconds to hit the same benchmark.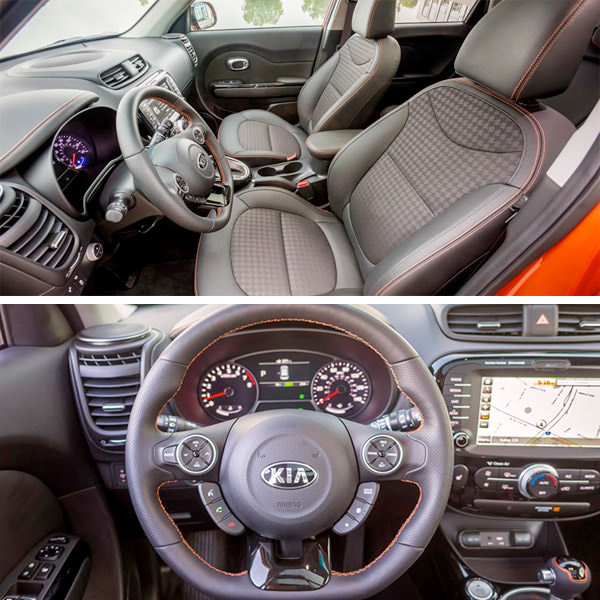 There's more to like about the Soul ! (say Exclaim, in Kia-speak) than just the engine, too. Its interior is roomy, comfy, very well finished in high quality materials, and chock full of equipment more often associated with premium priced machines, such as four heated seats and steering wheel, a massive glass roof, 8-inch infotainment system with Apple CarPlay and Android Auto compatibility, Harmon Kardon sound and smart key entry/exit. The powered front seats' combo of houndstooth cloth and leather with contrast stitch are fetching, visibility is great and parking is child's play.
The Soul Turbo isn't a hot hatch in the mould of a Mazda3 or VW GTI however; the handling is too wooden; while grip limits are high, there is little the driver can do to adjust the Kia's balance, and the steering is indifferently feel-free. The 7-speed twinclutch transmission also lacks alacrity unless you switch to Sport mode, at which point it becomes very satisfying. The biggest knock is the Soul Turbo's brittle ride quality; the damper tuning and bushing kinematics don't have the sophistication evident in other firm riding cars. Otherwise the Kia is incredibly refined for its size and price point, gamely resisting wind and road noise, and feeling much more mature than its $27,620 price would suggest. A little polish from the talented team Kia has recently recruited from BMW's M Division could turn the Soul Turbo into a superb bargain. Even as it is, though, it has a wonderful charisma and enough other talents to make it easy to recommend.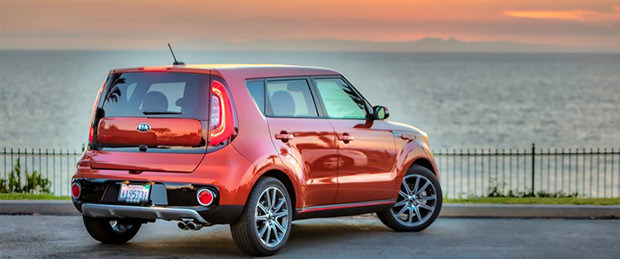 ---
EPA ratings: 26/31mpg; 28mpg combined
0-60mph: 6.5sed
Price as tested: $27,620
Here is what Kia has to say.
4 Stars
---
Contact Isaac Bouchard for help saving time, money and hassle when buying or leasing one at [email protected]