A Friendly Nine with Mark Wiebe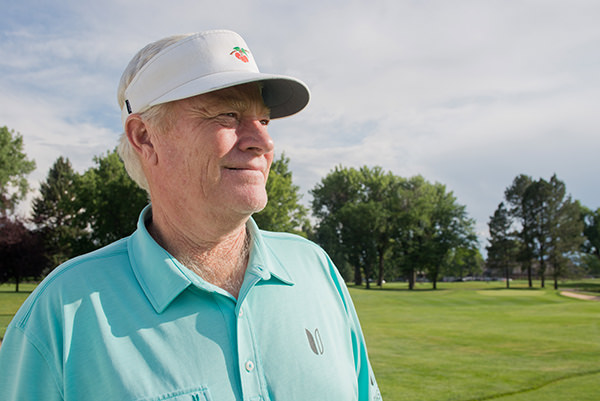 The Colorado Golf Hall of Famer transitions to the lesson tee with a forthright philosophy of golf instruction.
---
1. No Preconceived Methods
So many golfers have asked me, "I'm hooking it too much. What do you think is wrong with my swing?" or "I keep fatting my wedges, what am I doing wrong?" Until I watch you swing and hit the ball, I'm guessing. I don't teach generically because one player's flaw could be another's strength. I have to see you swing before I know how to help you. Every swing has its "own little something" that makes it unique.
2. Natural Always Beats Mechanical
Believe it or not, golf is a reaction sport. You react to your lie, the wind, the temperature, the yardage, how you're feeling, what club, water hazards, bunkers, etc. With all this to think about, the last thing I want to do is have to remember how to swing. No mechanics. I want a clear head, I want to focus on my target, and I want to let my body feel as natural as I can. Trust your swing.
3. Don't Imitate, Originate
There's only one swing you need to know, and that's your own. A lot of swing gurus think that somewhere there is a perfect swing waiting to be discovered. The "perfect swings" have already been discovered. They've been around for years—Hogan, Nicklaus, Player, Trevino, Floyd, Miller, Watson, and currently Jordan Spieth (chicken-wing el-bow) Dustin Johnson (extremely bowed left wrist). No-body would teach someone to swing like Jim Furyk, yet he is one of the most consistent ball strikers in the his-tory of the game. All have one thing in common, they all know their own swing.
4. Don't Fight Your Swing
One of my favorite pro-am stories involves an amateur who hit the same tee shot on the first five holes. He started his ball down the right side of the fairway and it faded just into the rough. "Hey Mark," he said, "what am I doing wrong?" I told him I really liked the fade he was hitting, but his aim was off. So I had him aim down the left side and play his fade. He hit the ball great the rest of the day and thought I was the best teacher in the world. Always watch your ball flight on the range, and take that in-formation with you to the first tee and adjust your aim accordingly.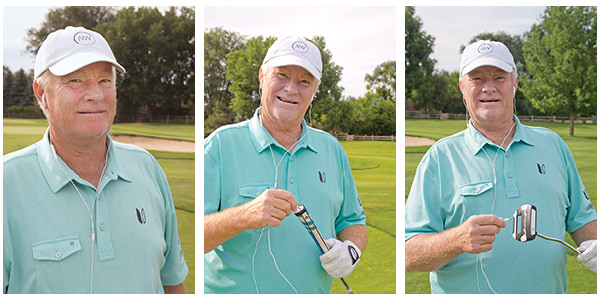 5. Tune In, Not Out
Golf is a high sensory sport, so I never really understood why golfers listen to their iPods while they are practicing. How do you hear the sound of the shot? That little thud sound that the club and ball make when they meet in the dirt reveals whether your contact is thin or fat or perfect.
6. Play To Your Strengths
There is nothing like playing a round of golf with as little stress as possible. One way to accomplish this is to play to your strengths. Let's say you're really good from 100 yards but not so much from 60 yards. On par 5s lay up to your strength (100 yds.). If you have to lay up on a par 4, lay up to 100 yds. It might even require hitting something other than a driver off the tee. Just get to your sweet spot.
7. Don't Beat Yourself Up
Anyone who plays golf knows the game can often seem cruel and unforgiving. It can also be infinitely rewarding. I have played my whole life and I've concluded that there's no point in beating up myself when the game itself will do that anyway.
8. Practice With A Purpose
Practice doesn't make perfect; perfect practice does. Know why, when and what to practice when you go to the range. It is very important to practice the right thing because whatever you practice, you're going to get better at it. If you practice the wrong thing, you'll get better at doing it wrong. Figure out what you want to accomplish and practice the things that will lead you to perfect it.
9. Lessons Make You Better
A guy arrives at the first tee and says, "I'm not sure I'll be any good today because I had a lesson yesterday." What sounds like the start of a bad joke or a sandbagger's setup is actually something I hear all the time. Excuse me? You're supposed to be better after a lesson, right? When I was a teenager and got a lesson from the head pro at the club, I always got better. So when I hear people say this, I think, what kind of lesson is that? When I give a lesson, you will be better or I have not done what I set out to do.
---
The winner of two PGA Tour and five PGA Tour Champions events including the 2013 Senior British Open Championship at Royal Birkdale, Mark Wiebe has played golf at its highest level for more than 40 years. A member of the Colorado Golf Hall of Fame, he now brings his passion and knowledge of the game to golf instruction. For more information, visit markwiebegolf.com.
---
This article appears in the August/September 2017 issue of Colorado AvidGolfer— the state's leading resource for golf and the lifestyle that surrounds it, publishing eight issues annually and proudly delivering daily content via coloradoavidgolfer.com.