It's the Postseason! Pitch like it!
Just because baseball's playoffs are here doesn't mean golf season is over. Keep improving with this indoor drill!
---
We get it, the snow showed up this week and there's frost on the greens every morning now— but that doesn't mean you can let all of the progress you made this season fall by the wayside. Constant practice, even away from the course and practice facility is key in lowering your handicap year-to-year. Forget the days of plateauing from season to season, because this drill can be done from anywhere, in any weather. Check out the video above from our friends at GOLFTEC and Golf Digest Top Young Teacher, Patrick Nuber.
The Sidearm Pitches Drill: Fix the Over the Top Move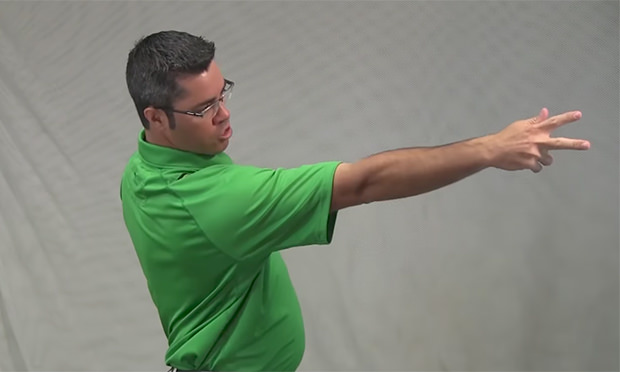 The dreaded Over-the-Top move is created when the trail elbow straightens too early in the backswing, throwing the hands at the target line. This drill is designed to give you the feel that the trail elbow is leading through impact, much like a sidearm pitch (a la Andrew Miller of the Cleveland Indians) in baseball. The drill can be performed anywhere and doesn't require a ball, so it's perfect for weeks like this when you can't find your way onto the course. Keep in mind that unlike a baseball pitch, breaking the wrists is not what we want to do. Instead, after impact focus on keeping your wrist angle the same as you extend your follow through. Start with slow, controlled swings, and if you have the ability to introduce a ball later on, move to full swings.
---
Colorado AvidGolfer is the state's leading resource for golf and the lifestyle that surrounds it, publishing eight issues annually and proudly delivering daily content via coloradoavidgolfer.com.