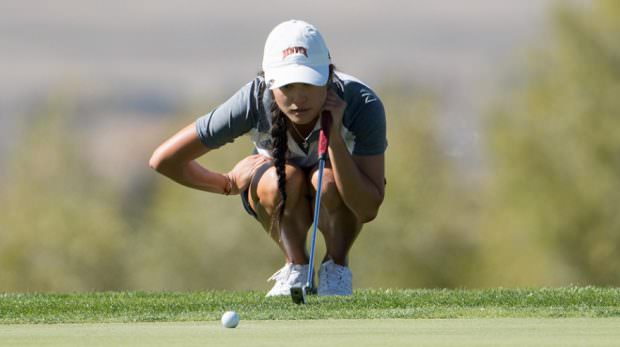 ---
Lady Pios deliver solid all-around performance in Tucson.
By Drew Kort
After a poor showing in New Orleans almost three weeks ago, the No. 40 Lady Pioneers bounced back in Tucson at the Arizona Wildcat Invitational. The unit was able to piece together three solid team scores thanks to contributions from all players.
The tournament was played on the lengthy par-72 Sewailo Golf Club. At almost 6,495 yards, the track is one of the longest the team has seen this season. Six other top-40 squads were in the field, per Golfstat.
Denver improved on its leaderboard position each round after an opening 6-over-par 294 left them in a tie for ninth. Junior Sophie Newlove (Nottingham, England) led the Crimson and Gold through one loop with a 2-under-par 70. Sophomore Mary Weinstein (Highlands Ranch) held pace with a round-one 1-under-par 71.
A second round 7-over-par 295 helped the girls jump up one spot into eighth on the overall leaderboard. Weinstein followed up her stellar morning performance with yet another under-par round. She carded a 2-under 70 and was the only Pio in red numbers with one round left to play and sat T5 individually. Newlove posted a two-over-par 74 to fall back to even par.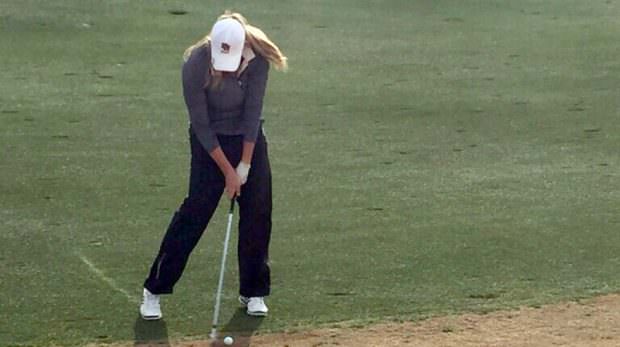 The squad climbed one more spot on the final day of the event into a tie for seventh with a 15-over-par 303. Newlove and Weinstein stumbled with closing rounds of 78 and 81 respectively. They both wound up T25 when the competition was over.
The ground was made up elsewhere, however. The team was given a boost from the solid final-round performances of Senior Jessica Dreesbeimdieke (Windhoek, Namibia), who got around the course in 73 strokes to place T54, and Senior Lauren Whyte (St. Andrews, Scotland), who shot a steady 75 to finish T45.
"Total team effort this week," said head coach Lindsay Kuhle of the Pios play. "Great to see that everyone contributed to the team score. We really had five players this week and showed terrific depth. Always great to see when everyone is pushing each other to play their very best and all six girls did that here."
No. 1 UCLA was the winner of the event with a final team score of 17 under par. UCLA's Lilia Vu claimed the individual honors at 14 under par.
The Denver Women will be competing next in Tempe, Arizona, at the ASU Ping Invitational on March 23-25.
Click here for tournament stats and scores.