Joshua Evenson's Links to St. Andrews continues to give back to the game.
By Jon Rizzi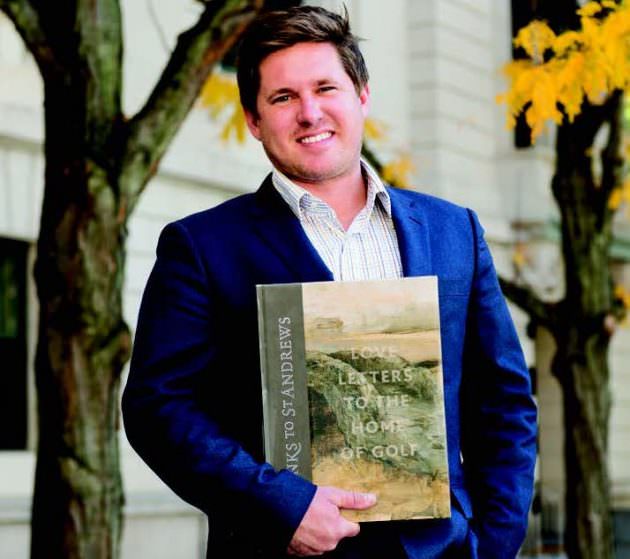 Initially published for the The Open Championship in 2015, Denver author Joshua Evenson's Links to St.  Andrews – Love Letters to the Home of Golf  celebrates the game in a fashion that's as timeless and glorious as its subject matter.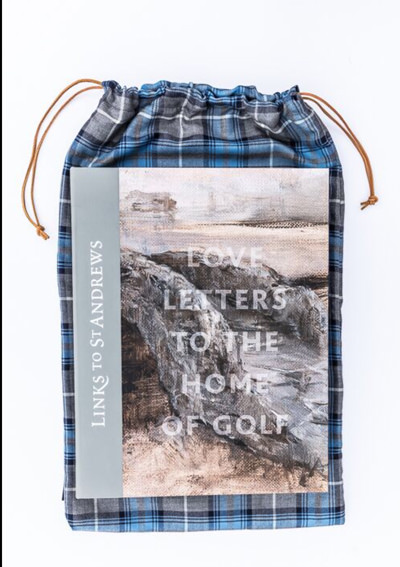 Not only does the strapping six-pound, 320-page tome continue to generate sales from passionate golf fans, but Evenson created a special collector's edition of the book to be auctioned off in support of numerous charitable organizations across the country.
"There are only 100 copies of this limited edition," explains Denver writer Josh Evenson, who studied at St. Andrews and masterminded the entire project.
"This edition includes a handmade leather clamshell case, the first-ever limited edition signed prints by artist Michael Klein, a protective wool case by Seamus Golf, and hand-made, grass-infused parchment paper—featuring real grass clippings from St Andrews, Hoylake, Dornoch, Pinehurst and Colorado's own CommonGround Golf Course—that features the original signatures of nearly every contributor to the book."
Signatories include Arnold Palmer, Jack Nicklaus, Gary Player, Tom Watson, George H.W. Bush, Sir Michael Bonallack, Ben Crenshaw, Jackie Burke Jr., Nick Faldo, Greg Norman, Lorena Ochoa, Annika Sorenstam, Gil Hanse, Tom Doak, Jim Dodson, Judy Bell, Robert Trent Jones Jr, Bill Coore, Pete and Alice Dye, and many more.
Evenson intends for these collector's items to be auctioned off for charity. At a recent event at Cherry Hills Country Club, two recently brought in $13,500 for the Evans Scholars Foundation, which auctioned another two during its annual Greet Coat Gala.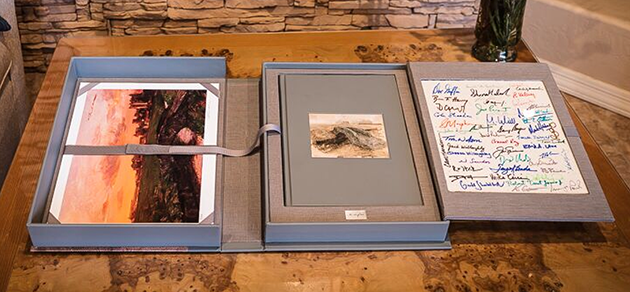 "Gary Player auctioned two books for $20,000 at his October Invitational at Glen Arbor in New York," Evenson reports. "Another brought in significant funds at last week's Jordan Spieth Shootout at TPC Las Colinas."
To date, Evenson says, the book has helped to raise nearly $250,000 for charities. There will be a variety of events where books will be auctioned in the coming months.
A must-have for any golf fan, the impressive "standard edition" of Links to St. Andrews makes a great gift, while the handsome limited edition promises to be a coveted keepsake that helps the greater good.
Sample pages appear below. For more information on the book and how to secure one for your charity event, visit linkstostandrews.com.