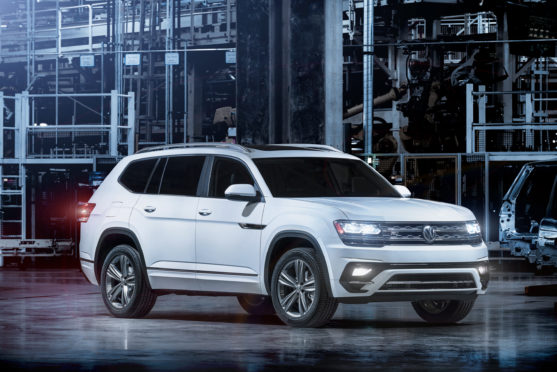 By Isaac Bouchard
In just over a year, VW has built over 100,000 examples of the Atlas, its first large SUV. This is a commendable accomplishment, having taken such a short period of time. All come out of their state-of-the-art factory in Chattanooga, Tennessee. It exemplifies some of the best and worst of the often fractious relationship between VW, currently the largest car company in the world, and its American division.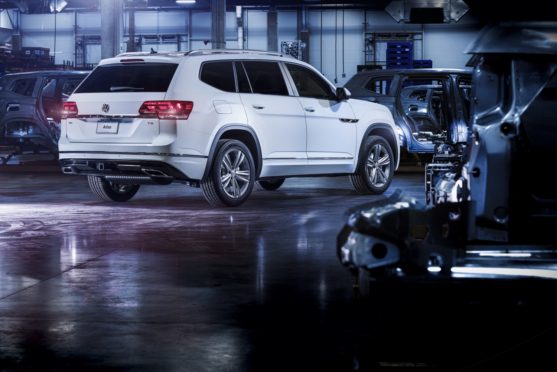 The Altas could easily be brought to us by any domestic manufacturer. In some ways this is a good thing; it is right-sized for those who have outgrown a compact crossover or even something like the Toyota Highlander, yet don't want or need a body-on-frame behemoth like a Chevy Tahoe—in fact it actually has more interior room than beasts like that. Its interior is well thought out and comfortable for all occupants; there's even storage behind the third row when it's in use. The Atlas generally rides softly, smothering many pavement irregularities, and its V6's 276hp/267lb-ft engine is strong throughout its rev range, moving the big VW with commendable alacrity, while also returning decent fuel economy. The Altas' touchscreen interface is fast and intuitive and its driver aids generally work really well, especially the radar-based cruise control. Design-wise, the Atlas succeeds in looking butch and trucky enough not to be confused with a minivan, and while the cynic would say the $1,960 VW charges for the 20-inch wheels, different front and rear fascias and other minor trim changes that comprise the R-Line package is poor value, I would disagree. There's almost always an emotional component to a vehicle purchase, and in this particular case, the R-Line addenda make the Atlas look much more purposeful and well-proportioned.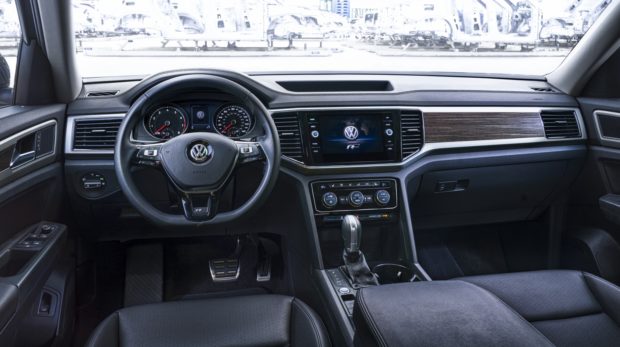 But there are areas in which it appears that American engineers and managers must have transported directly from 1985 to the present, including the horrid, vacuum-formed stitching that runs across the dash and other moldings, and the faux wood and metallic trim that look like a bad photocopy of what highlighted Volkswagen's own Touareg a decade ago. There was a time when VW was known to offer interiors that seemed richer than the car's actual price. Seemingly now it's okay to foster off cheap plastics and vinyl seats on the target audience. The Atlas' chassis calibrations likewise seem behind the times by many years; that smooth ride degrades into harsh crashiness over larger bumps, and the steering, while light for parking, isn't very accurate, making it hard to place this big SUV.
It is hard to tell if the Americans who design and build the Altas had too much control over its design and development or too little. There's a bit of the "Zis iz gutt enough for ze Amerikans" mentality to this whole amalgam of cross-Continent codevelopment. Is the Atlas any worse than the other large crossovers it competes with, such as the Nissan Pathfinder and Honda Pilot? Probably not—at least it isn't blighted by a power-sapping, unreliable CVT gearbox, like the Nissan, and its floaty ride and lack of perceived quality puts it right in line with the Honda. Perhaps I am out of step and this is what my countrymen and -women really want, but there are certainly crossovers that are built with less cynical materials and drive better, like the Mazda CX-9 and the new Chevrolet Traverse.
EPA ratings: 18/25mpg; 20mpg combined
0-60mph: 7.9sec (independent test)
Price as tested: $43,775
Here is what VW has to say.
★★★★☆
Contact Isaac Bouchard for help saving time, money and hassle when buying or leasing one at [email protected]
---
Colorado AvidGolfer Magazine is the state's leading resource for golf and the lifestyle that surrounds it, publishing eight issues annually and proudly delivering daily content via coloradoavidgolfer.com.