2018 BMW M550i Review
By Isaac Bouchard
---
The enthusiast press has given the BMW M550i something of a lukewarm response, suggesting it isn't as accomplished dynamically as it should be—by which they mean it doesn't do drifts as predictably as they might like when shooting videos for their YouTube channels. But their sainted opinions should be placed in proper context, since very few of them could ever stroke the check for this luxurious businessman's express.
To be properly understood, this "M5 light" needs to be placed in proper perspective. As part of the M Performance series, it sits above the mainstream 5-series. It was conceived and signed off by the M GmbH division and implemented by the "normal" BMW designers and engineers. It is a grand touring machine, not a trackday escapee. From its discreet, brushed trim to its lack of adornment, it qualifies as a Q-Ship of the old school; remove the dark grey badging and you'd complete the transformation.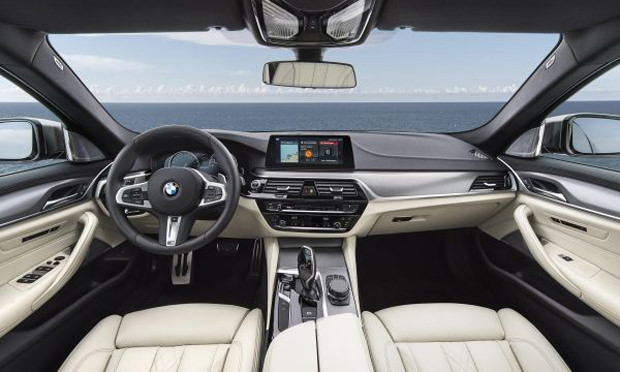 Inside it is beautifully appointed and thoughtfully detailed. While the front seats lack the support of prior BMW efforts, they may just be a reflection the obesity epidemic sweeping developed countries. BMW has made a big deal of "gesture control," that lets you twirl your finger to (sometimes) change the audio volume, but the real magic lies in the guts of the latest iDrive, where voice command has become so intuitive and precise that you hardly ever need to do anything other than tell it where you want to go. At that point high resolution images appear in the head up display and guide you to your suitably classy destination while you rock out to the superb sound system or intoxicating exhaust note. The latter is a dramatic improvement over the artificial tones from the last M5 or even my own X5M, which share the same basic engine, a twin turbo, 4.4-liter V8. Outputs are 456hp and 480lb-ft of torque, which allow for 0-60mph in the mid-three second range.
The carefully calibrated ride does its part; only the nastiest intrusions disturb progress, even in the firmer damper settings. Sport Plus controls the body well, at least up to about 9/10ths, where the M550i's size and mass overwhelm things, leading to the understeer and snatchy oversteer that so offend the "muttering rotters" as Phil Llewellin, one of the greatest motoring journalists, labeled his lesser rivals. Steering is precise yet feel free and wind and road noise appropriately suppressed. These attributes define the way this BMW handles the daily grind and are enhanced by superbly executed Level 2 autonomous systems like Traffic Jam and Lane Keeping assist that reduce fatigue and can even mitigate road rage for the hard chargers who are so constituted as to appreciate the M550i's myriad charms.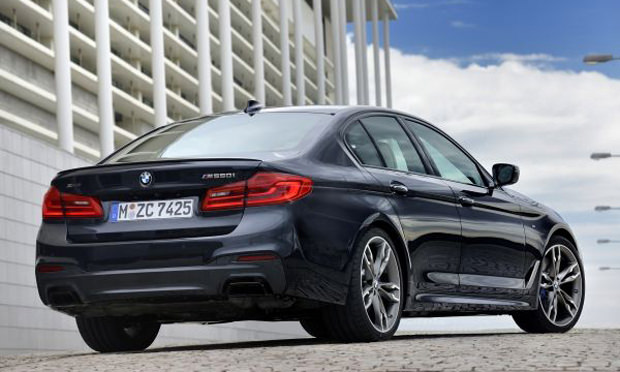 ---
EPA ratings: 16/25mpg; 19mpg combined
0-60mph: 3.8sec
Price as tested: $88,985
Here is what BMW has to say.
4 Stars
---
Contact Isaac Bouchard for help saving time, money and hassle when buying or leasing one at [email protected]
Colorado AvidGolfer Magazine is the state's leading resource for golf and the lifestyle that surrounds it, publishing eight issues annually and proudly delivering daily content via coloradoavidgolfer.com.