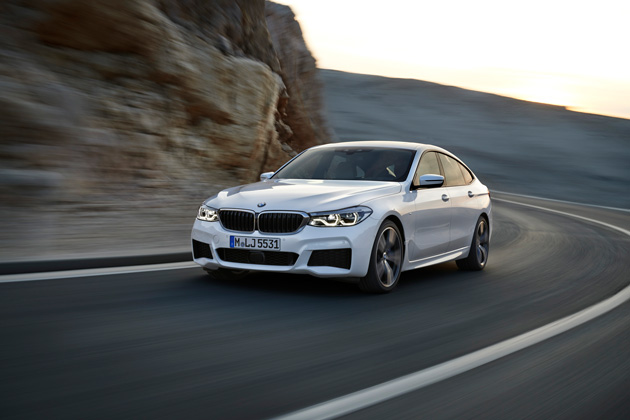 The BMW 6 Series GT augurs the shape of future vehicles.
by Isaac Bouchard
The BMW 640GT is a vivid example of a "leading indicator" in that it shows the influence of the world's largest new car market, China, on vehicle design. For many years the US was the big dog, and such things as the introduction of cup holders into most every imported vehicle were the way you know the force we wielded.
The Chinese market will soon be twice the size of ours—or Europe's—and we will be seeing more and more instances of Middle Kingdom preferences in the cars, trucks and SUVs we can buy here. The 640i Gran Turismo xDrive, the only model offered here, is a great example of the benefits of such a vehicle.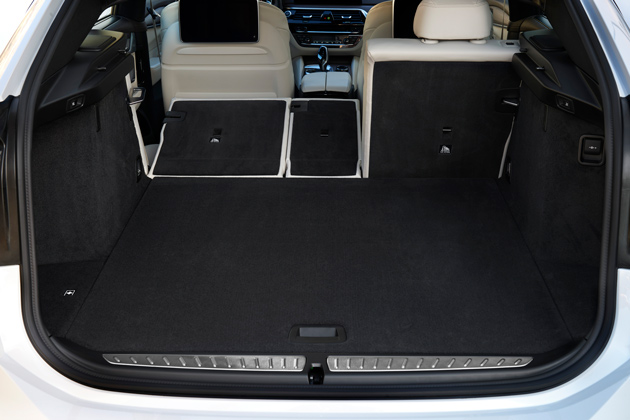 For its footprint, it is huge inside, with easy entry and exit and a massive rear hatch that lifts to reveal 31 cubic feet of space with the spacious rear seats in use and up to 65 cubes with them folded. The GT sits higher than the older 6-series or current 5-series, making visibility better and ingress/egress easier.
The interior is airy and nicely detailed; surfaces, colors and materials are all attractive and inviting. The latest version of the iDrive infotainment is still industry-leading in speed and intuitive operation, but that is the case in almost every modern BMW. What really stands out is the usefulness of the GT's interior; while its outside is about the size of a Chrysler 300, its trunk is almost twice as large—in fact it is more voluminous than the lovely Volvo V90 wagon and more usefully shaped than most all crossovers it might compete with.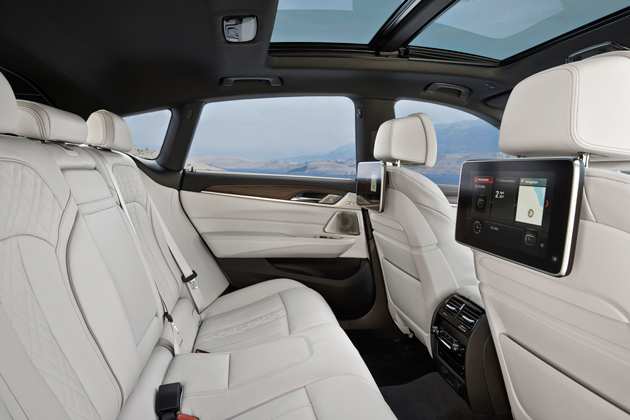 If we compare it dynamically to the 540i it suffers a bit; its larger, higher-riding body means that its reflexes are blunted and its masses not as well controlled. Yet it certainly is more engaging to drive than an equivalent crossover, even one of BMW's Sport Activity Vehicles.
Motivated by the ubiquitous B58 3-liter turbo (335hp and 332lb-ft) and ZF 8HP automatic, drive is channeled through all four wheels, making it a great ski vehicle. The 640i GT is fast, with 0-60mph taking only 4.7 seconds, and it rides better than most vehicles on the market, too, in a truly luxurious manner over almost all surfaces.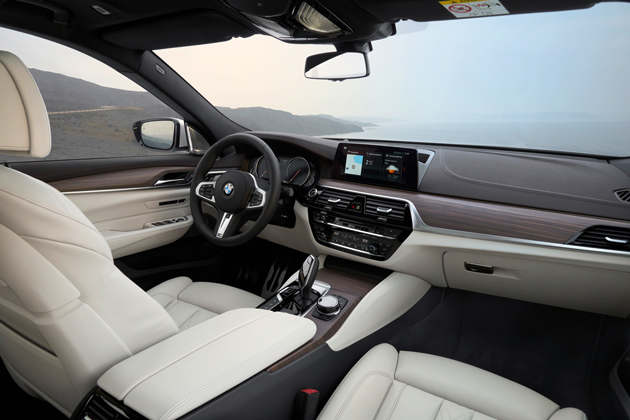 Based on sales of the 4- and outgoing 5-series Grand Turismo, this aesthetic has been challenging to American tastes; the 640i goes some way towards addressing this, with less top-heavy proportions. And in an automotive landscape that now includes the positively bulbous Tesla Model X, it seems almost conventional.
Since it carries none of the off-road adventure cues of the BMW X models, GT sales are destined to remain small in this country. Regardless of that, we will see more and more vehicles that share its general shape as we move to an electrified, autonomous future, and the benefits inherent in its design will be shared by more and more people, all over the world.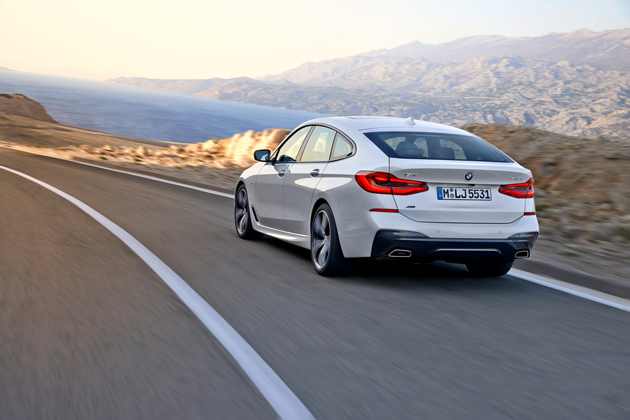 EPA ratings: 20/28mpg; 23mpg combined
0-60mph: 4.7sec (indep. test)
Price as tested: $84,010
Here is what BMW has to say.
4 Stars
Contact Isaac Bouchard for help saving time, money and hassle when buying or leasing one at [email protected]