Before there was Genesis, Infinti or even Lexus, there was Acura, the first Asian premium brand. Honda's upmarket arm thrived for years, until market changes and a loss of focus let competitors pass it for relevance and sales. Lately though, there's a new sense of cohesion and focus at Acura, as the refreshed MDX Advance illustrates.
Likes: The exterior's new grill design and minor tweaks to bumper fascias and wheel choices mean the MDX looks modern yet not nearly as polarizing as it previously had.
Changes inside are limited to some trim updates, but little was needed; the MDX was already build of very high quality materials and space utilization and comfort are excellent as long as one remembers this is a crossover optimized for four to five passengers most of the time—the folding third row is quite small. Advance models have more supportive seats of higher-end leather, with ventilation for the front two and heat for the center row buckets.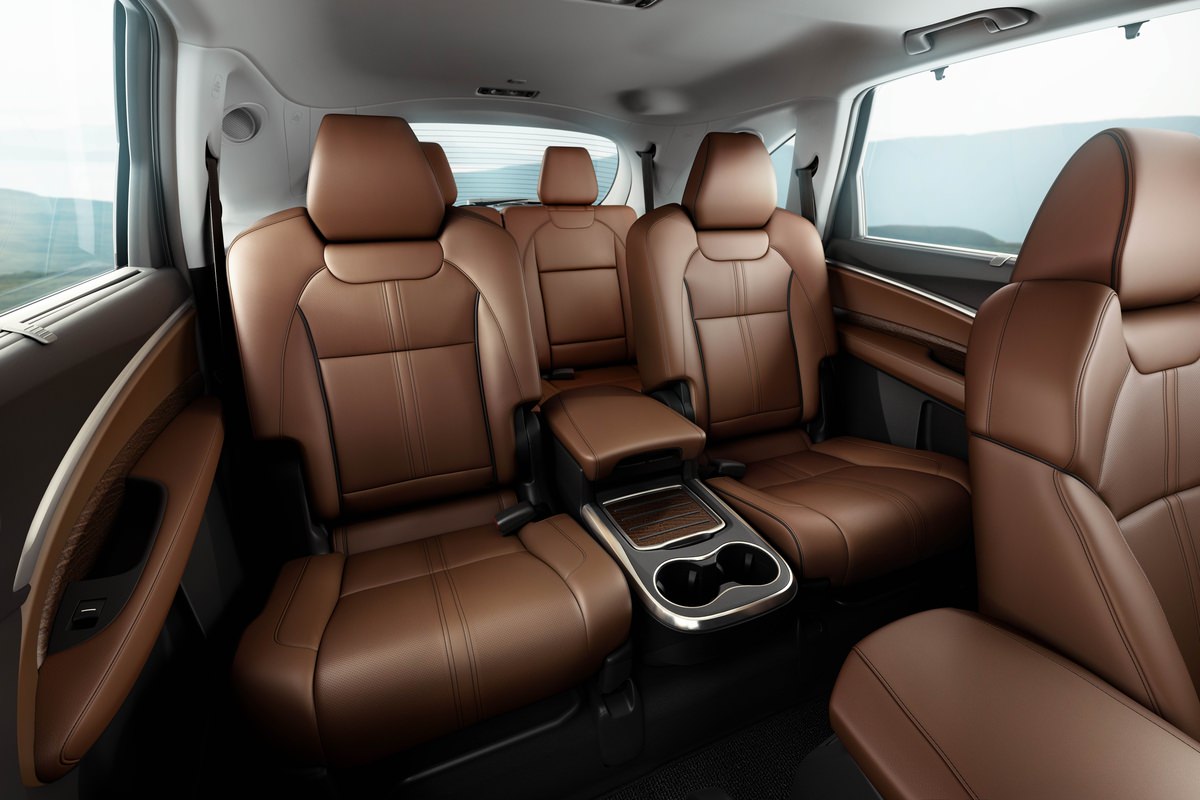 The wood trim is real and most everything you see or touch looks price-appropriate.
The 3.5-liter V6 has outputs of 290hp and 267lb-ft is smooth, sounds refined and really pulls hard at higher RPMs; the MDX is quicker than most competitors too, almost cracking into the fives in the yardstick 0-60mph test.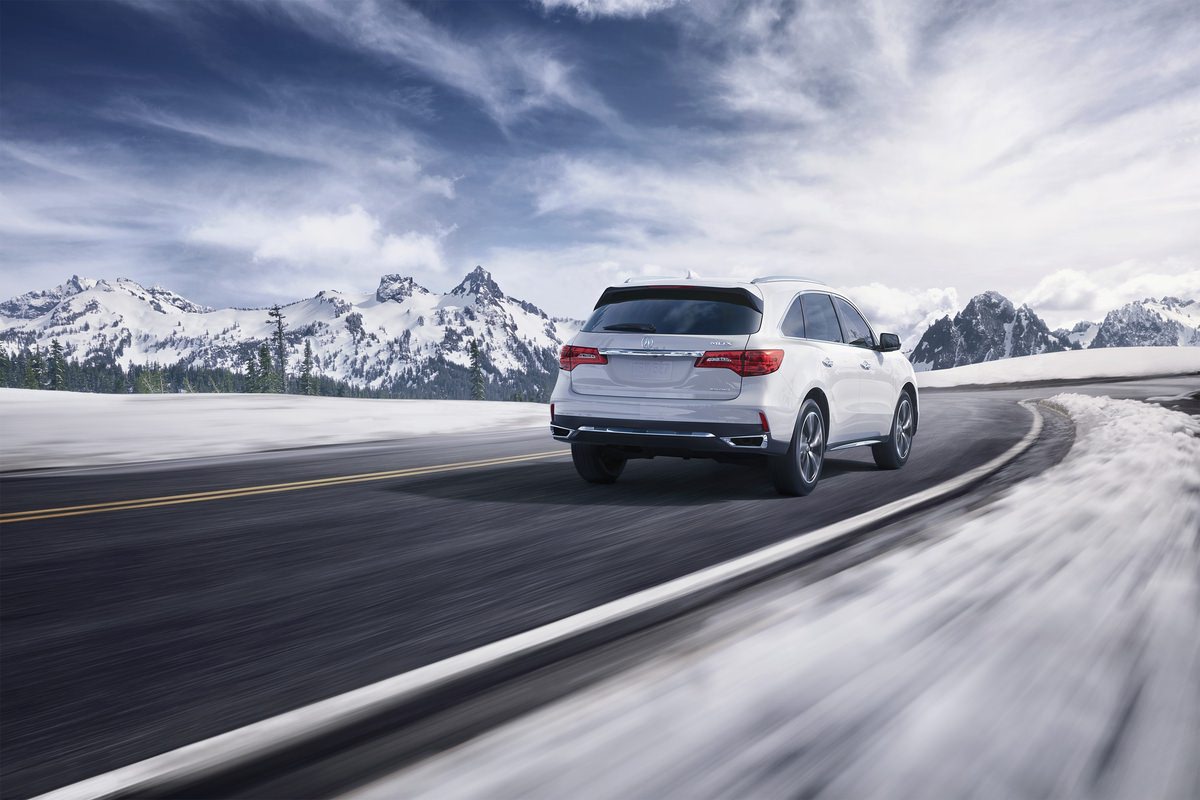 The MDX is one of the finest handling, best riding vehicles in the class; adaptive damping, the trick Super Handling AWD system and great tuning on company's part mean it tames broken roads with real polish and handles like a big sports sedan.
Dislikes: The twin-screen infotainment interfaces are clunky looking and not intuitive. The graphics look dated and other companies have shown us better ways to access info.
The standard Acurawatch safety systems, such as the radar-based cruise control and emergency automatic braking, are a full generation behind as well, meaning lots of falsing when driving in congested traffic, and the lane keeping feature likewise isn't as good as systems found in much less expensive competitors.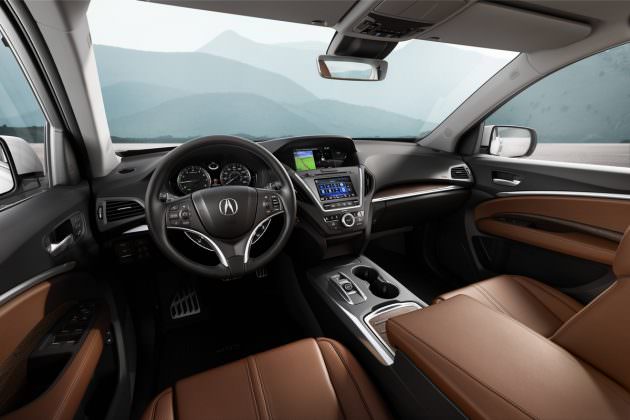 The new 9-speed automatic is prone to hunting and indecision unless you select the sportier drive modes, and its odd selector design saves no space over a conventional gear selector. But it seemed to adapt through the test period, going from really aggravating to almost unnoticed by the time the Acura was returned.
It also helps with the sprightly acceleration and excellent rated—and real world—fuel economy.
Summary: The MDX is one of the most likeable vehicles in its segment, and makes a logical choice when arrayed against competitors like the Infiniti Q60, being better finished and nicer to drive—though it lacks that machine's commodious third row.
It is less money than the excellent Audi Q7, Land Rover Discovery and Volvo XC90. The only challenge to its market (and price) position comes from the Mazda CX-9, which drives just about as well, is as nicely built, has much better resolved safety- and driver-aid systems, and is over $10,000 less.
But until Mazda has completed its stated mission to move into the affordable sporty/premium segment Acura defined, most wont cross-shop the two anyway.
EPA ratings: 19/26mpg; 22mpg combined
0-60mph: 6.0sec
Price as tested: $55,475
Here is what Acura has to say.
4.5 Stars
Contact Isaac Bouchard for help saving time, money and hassle when buying or leasing one at [email protected]